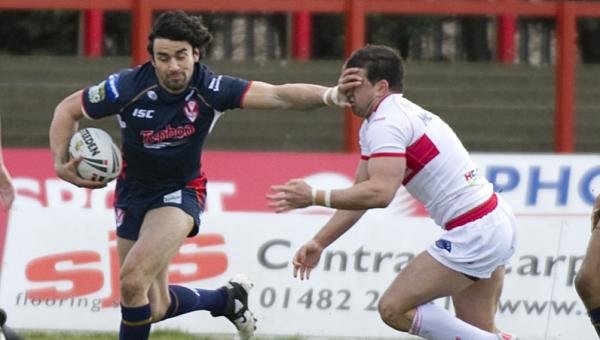 ADE Gardner says Saints need to learn the lessons of Friday's loss to Catalan but move on and put things right this weekend.
The winger watched the game from the stands as Royce Simmons rotated his squad and witnessed the last gasp converted try that brought the Club's first loss of the season.
"It was difficult to watch," he admitted, "not because of the last few seconds that seemed like ten minutes but because you want to play every game.
"It's good that we have a good squad this season and Royce can leave players out – it means those players who don't play work harder for next week.
"It takes a little getting used to. A couple of years back the wingers were me and Franny (Francis Meli) and there wasn't much competition. Last season you didn't know who would be fit sometimes a couple of days before a match but now you have players fighting for a spot and you have to be on your game every game.
"Personally I think it is a good thing as it is pushing me to work harder."
It is likely Ade will be back in the side that faces Huddersfield this weekend and the Giants are already showing signs of being a forced to be reckoned with again this season.
"They're a handy side aren't they? They have a quick back line and we will need to be on our mettle. We go there confident we can do a job. Yes we lost on Friday but that game has now gone. We have looked unplayable at times but we aren't putting a full 80 minutes together. It is important we perform for 80 minutes.
"We've conceded 70 points in our last two games and we are working on fixing that up but it isn't something we are dwelling on.
"It is our whole game. There were some things in attack we didn't do right too and that meant we gave a team like Catalan too much ball. If you do that, then it's tough to defend."