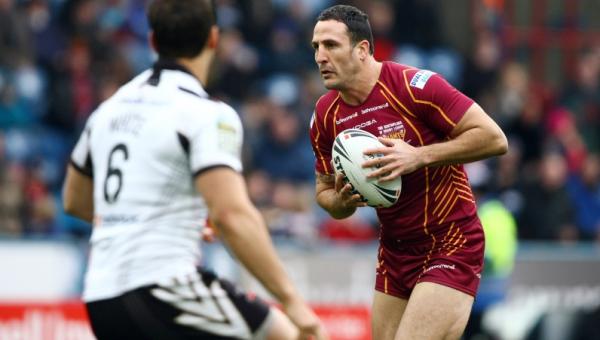 EXPERIENCED Super League star Lee Gilmour is looking forward to lining up once again against his former club St Helens this Sunday.
The popular second rower spent six successful years at Knowsley Road where he gained both the Super League title and the Challenge Cup.
But now he's preparing to face his former teammates.
"It has felt a little bit strange in the past playing against St Helens," the 33-year-old said. "Last year and the year before it was quite new after I left and I still had a lot of very good friends there but a lot of those players have since moved on.
"I had some special times at St Helens and I loved it there. I had six great years there and won a lot of trophies, we were very successful. The Saints fans are great and always treated me well in my time at Knowsley Road."
Huddersfield finished just one place behind Saints in 2011 and he believes the gap is ever decreasing.
"Huddersfield have been slowly improving since before I joined and I think we have continued that progression since I have been here," he continued. "The year before we were only one game away off a Grand Final when we played Saints in Keiron Cunningham's farewell appearance at Knowsley Road. He had an outstanding game and took them to Old Trafford.
"It's always a great battle against the Saints and they are a fantastic attacking footballing team. Both teams have great supporters and I hope there is a big turn out from both sides to create a great atmosphere here at the Galpharm."