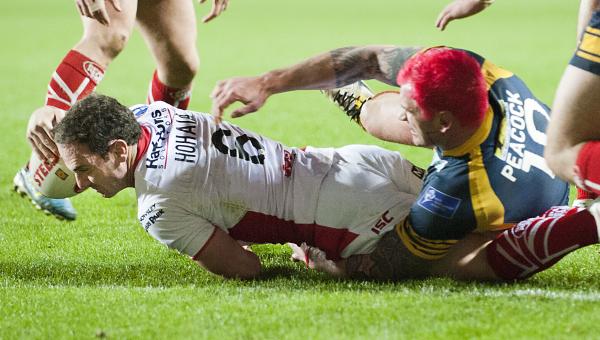 ACTING Head Coach Mike Rush paid full tribute to the players following their stunning 46-6 win over Leeds on Sunday.
After an eventful week the Saints produced a performance of real class to beat the Super League Champions.
"I have to put that down to the players today," he said. "They understood where we were and what position we were in. I think they have taken a long hard look at themselves, and that is what the Chairman, Board and the fans, who were fantastic, expect.
"We tinkered with a few things and bringing Lance (Hohaia) in at half made a bit of a difference. Having someone older and wiser was a good thing and he was outstanding, as was Lee Gaskell who played in the 20s.
"I do think the players had the shock of losing their Head and Assistant Coach and that hit home. They can make changes and they did tonight. Maybe being at home against Leeds was a good thing for us too.
"The lads certainly seemed to play like they enjoyed it and now we look forward to Friday. Let's see if we can play with the same spirit and passion we showed tonight."
He continued: "The players showed confidence and belief in themselves but we can't get ahead of ourselves. Warrington are a good team and we need to keep our focus."