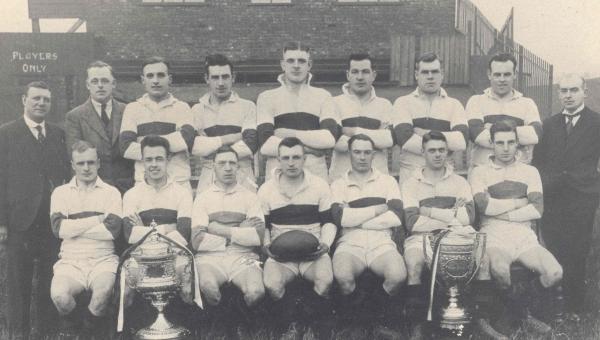 EIGHTY years ago, on May 7 1932, the Saints became Champions for the first time after beating Huddersfield 9-5 at Wakefield Trinity's Belle Vue ground.
There were more than 20,000 fans at the game!
Scorers for the Saints were Tom Winnard, with a crucial try and three goals from full-back and captain George Lewis.
This was also Saints' first-ever 'double' celebration too, as they had also clinched the Lancashire League title.
The St. Helens team that won the Championship was without star winger Alf Ellaby and second-rower Albert Fildes, who were on the boat to Australia with the Great Britain Lions.
Eighty years on we salute the players who brought our first major success: George Lewis (Capt); Roy Hardgrave, Bill Mercer, Tom Winnard, Bob Jones; Harry Frodsham, Jack Garvey; Bob Atkin, Dave Cotton, Ebor Hill, Ben Halfpenny, Jack Arkwright and Walter Groves.