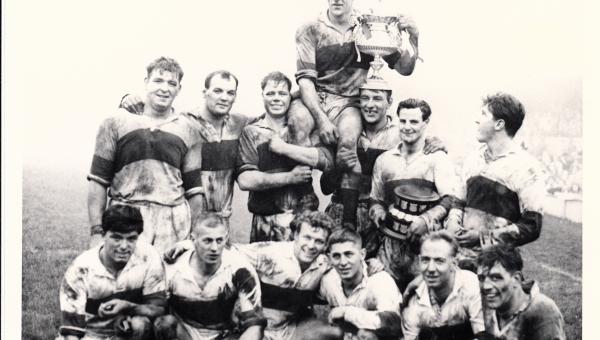 IT is sad to announce the passing of former Saints' former front-rower Fred Leyland, at the age of 76.
Born in Elephant Lane, Thatto Heath, on August 7 1935, Fred began his rugby career at St. Helens RUFC and attained county honours in the fifteen-a-side code. A powerful and mobile forward, he joined the Saints in July 1958 and made his debut against Barrow at Craven Park just before Christmas in 1958. The Saints pulled off a 7-5 victory that day, with the front row consisting of Abe Terry, Tom McKinney and Fred Leyland.
Fred made 55 appearances for the club, playing his last match at home to Warrington on November 20 1962, when he shared a front-row berth with the likes of Bob Dagnall and Cliff Watson. He scored six tries during his career and earned two Lancashire Cup winner's medals, in 1960-61 and 1961-62, when Swinton were beaten on both occasions in front of huge crowds at Wigan's Central Park. Fred was also a reserve in the 1961 Wembley squad.
His commitments with the Police put pressure on his rugby and he retired mid-way through the 1962-63 campaign. The son of the famous 'Whisper' Leyland, Fred enjoyed great success in the Police force and was awarded the British Empire Medal in the 1980s, just before his retirement. He had been ill for some time and we send our condolences to wife Joyce, his four children, eight grandchildren and one great-grandchild.
Fred was a great guy, full of fun and highly respected by all who knew him. Needless to say, his family are very proud of his achievements with the Saints in particular!