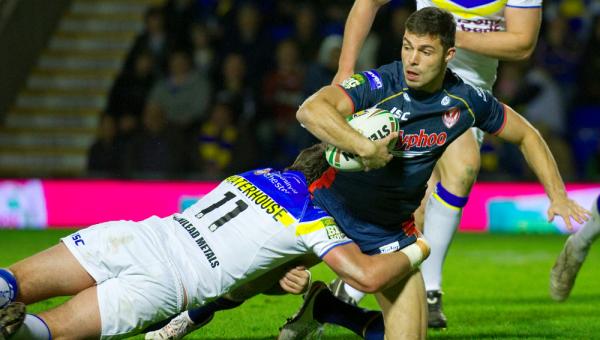 MARK Flanagan says Saints need to play skilfully if they want to progress to the Semi Finals of the Challenge Cup.
The former Wiganer will line up against his old teammates on Saturday at the DW Stadium.
"We've been on a good run," he said. "We've put some good wins together recently and played well against Wakefield. We started well but there were parts of our performance we would be happy to work on. There's room for improvement for sure.
"We'll need to show that this weekend. Games against Wigan are big enough, I know that, as I played for Wigan against Saints too. They are great games and I have no doubt the atmosphere will be superb. Then, you throw in a Challenge Cup too.
"From 1 to 17 they have a great squad of players but we have to worry about ourselves and do what we do. That means completing sets, tackling well and playing good rugby on their line. Saints are known for throwing the ball around and we need to play skilfully. We also need to contain Tomkins, O'Loughlin and Hock."
Flanagan played for Wigan before he signed for Wests Tigers two years ago. He's appeared in three derbies… and although he hasn't won one yet… he knows the passion and rivalry.
"I spent a few years under Shaun Wane when he coached Wigan's under 20s. He is a good coach and a lot of the players got on well with him.
"It is good to have people from your hometown in charge and we see that here with Rushie and Kez – they are passionate about Saints and want nothing but the best for them.
"I've never played a derby at Wigan and I am looking forward to it. It will be a tough game for us, they are a good side who are playing well. I have no doubt their fans will make it a tough afternoon for us.
"But there is no reason why we can't win. We have a good squad of players and if we perform then we will have a great chance of being in the next round."