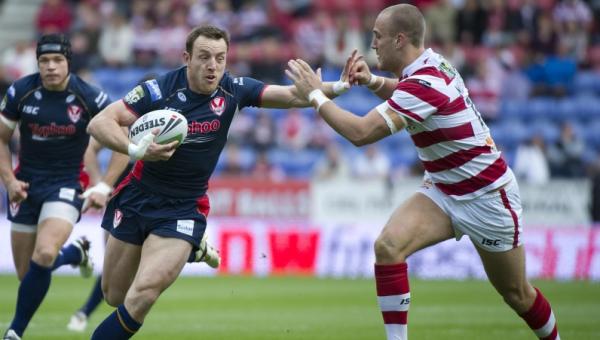 JAMES Roby says he loves playing in the cauldron like atmosphere at Headingley.
The hooker, who looks destined for his second Man of Steel crown, is relishing the challenge of taking on the World Champions on Monday.
And he says Saints will be drawing comfort from the last time the two sides met.
"Last time we played Leeds it was on the back of everything that had happened with Royce and Kieron Purtill and we had two new coaches," he said. "We had a lot of pressure on us, but we put in a great performance and beat Leeds pretty convincingly.
"We can take the positives from that game and see what we can do, where we can copy and emulate. But I'm sure Leeds have been talking about that game and will be using it as a motivator.
"It will be a great night. Playing at Leeds is always a good atmosphere and their fans are very vocal. It's actually a nice place to play; I like playing in those places with those big environments and atmosphere and Leeds is like that. Hopefully the lads will be up for it and ready to go.
"We will need to be tight around the ruck but across the field they are strong. If we concentrate on our own job, go out there and play well I'm sure we can get back to winning ways.
"We aren't used to playing on a Monday night but it shouldn't affect the players too much. I like the aim of it; it is to get more people to watch rugby league and get them involved. If it does its job and gets the sport more widespread, it is worth it."