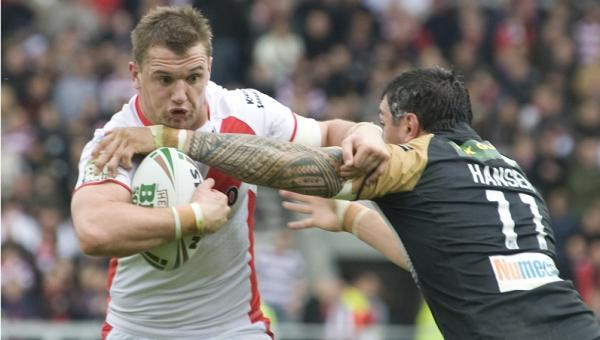 PAUL Clough says he needs to continue to improve and show good form if he wants to earn a new contract.
The 24-year-old has been an ever-present in Stobart Super League XVII, starting four times alongside his 11 substitute appearances.
But whilst he's enjoying his season to date, and is pleasing the coaches, he knows nothing is guaranteed.
"I'm a St Helens lad and don't want to go anywhere, but I know I have to continue to improve and show my form," he said. "I have enjoyed starting a few games and mixing it up with the opposition early on, but I know nothing is guaranteed. I will keep striving to improve and get better.
"The biggest fear as a player is not being good enough and we have to be on the top of our game week in week out. We will experience that tonight at Leeds. They are very strong and we will need to be at our best to match them and be able to exploit their weaknesses."
Clough was part of the side that lost to Wigan last Saturday and whilst that defeat still hurts, the former Blackbrooker wants to try and turn it into a positive.
"When you lose you have to take the positives and I suppose we now just have one thing to think about and we can concentrate on the league. It isn't what we want to do, but you have to take a positive from it. We have some tough teams coming up in the league such as tonight's game against Leeds, Wigan, Hull and Bradford. They are all good teams who are playing well.
"You don't get much tougher than Leeds at Headingley. They are a quality side with pace. They did really well last season. I think we go in as underdogs but it doesn't matter who we are playing, it is more about what we do as a team and players. We need to show we are confident.
"We're up for the challenge."