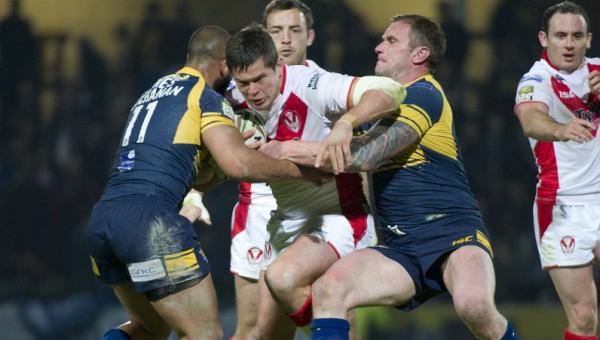 SAINTS' long-standing sponsor Hattons Solicitors have done an exclusive interview with Louie McCarthy Scarsbrook this month.
They asked their sponsored player questions that were asked by Saints fans via Twitter and Facebook such as: "When did you start doing your lucky twirl and why is it lucky?" and "Are you enjoying being Dad?" and "What has been your favourite try for Saints?"
To watch this film simply sign up to Hattons Gold Membership for free by clicking here
When you sign up you also get access to lots of special offers for places such as Dominos Pizza, PSD Vehicle Rental, Saints and of course Hattons Solicitors. There is no obligation to use the services or offers.
After registering you will be sent a welcome email with your membership number. A few days later you will then be sent the monthly Gold Membership email with free competitions, offers and this month's interview with Louie.
This month you can also enter a competition to win £100 of Supermarket Vouchers (for either Asda, Tesco or Morrisons) so what have you got to lose?!