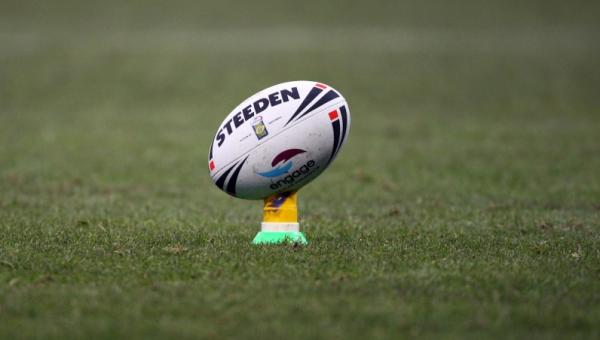 THE U16s went one better than their younger counterparts with a nine try 48-18 demolition of the Bulls in the second game at Odsal on Saturday.
As in the earlier game Coach Eric Frodsham had shuffled his playing staff around giving starts to many of the usual bench personnel.
As earlier it too made not a ha'porth of difference as the Saints showed their hosts the way to go.
Again the game was over at the break with the Saints already 16 points to the good.
A further 20 points in the second half merely cemented the Saints dominance.
Led around the park by the half back pairing of Dan Abram and Dave Hewitt the Bulls had no answer to the Saints power and pace.
Match Summary:
Bulls:
Tries: Dom Raper, Jacob Farrell, Brad Peel .
Goals: Zak Thompson 3.
St Helens:
Tries: Dan Abram 2, Adam Saunders 2, Jordan Wakefield, Joe Ryan, Will Weir, David Hewitt, Matthew Whitley.
Goals: David Hewitt 6.
Half Time: 28-12
Full Time: 48-18
Teams:
Bulls:
1. Jarrod Simpson; 2. Ethan Ryan, 3. Zak Thompson, 4. Jacob Farrell, 5. Brad Peel; 6. Nick Gomersall, 7. Josh Greenwood-MacDonald; 8. Liam Whiting, 9. Dom Raper, 14. Josh Lawless, 11. Aaron Levy, 12. Chris Watson, 13. Jacob Brown.
Subs: 15. Josh Dickinson, 16. Callam Morris, 17. Connor Dunbar, 21. Joe Lumb, 24. Chester Butler.
Saints:
1. Raith Stringer; 2. Scott Harrison, 3. Jordan Wakefield, 4. Will Weir, 5. Adam Saunders; 6. David Hewitt, 7. Dan Abram; 8. Robbie Hand, 9. Josh Crehan, 10. Tom Calland, 11. Scott Oakes, 12. Connor Smith, 13. Joe Ryan.
Subs: 14. Tom Davies, 15. Matthew Whitley, 16. Olly Davies, 17. Rob Hamon, 20. Dec Flannery.