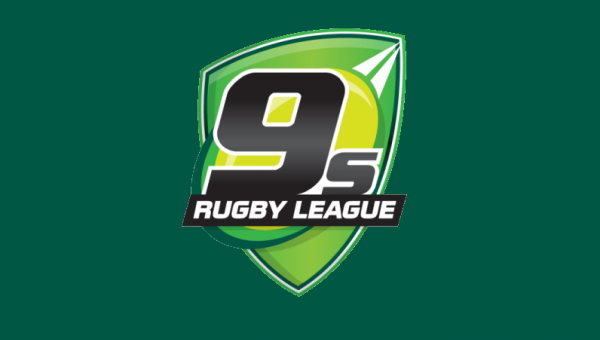 SAINTS lie in fourth place in the West Group and have a real chance of making Rugby League 9s Grand Final night at Headingley Carnegie Stadium on June 26.
Leeds Rhinos, Wigan Warriors and Wakefield Trinity Wildcats have already booked their place after wins this week.
The Saints squad that took part in the Cumbria Festival was:
Anthony Walker, Chris Webster, Connor Dwyer, Danny Jones, Greg Wilde, Joe Greenwood, Josh Greaves, Lewis Sheridan, Marcus Baines, Matt Wood, Mike Fields, Scott Hale, and Ste Yates.
West Results
Cumbria Festival
Cumbria 10, Wigan Warriors 22
Widnes Vikings 26, St Helens 24
Widnes Vikings 24, Wigan Warriors 46
Cumbria 28, St Helens 30
St Helens 42, Wigan Warriors 52
Cumbria 14, Widnes Vikings 8
Salford City Reds Festival
Salford City Reds 36, Gloucester All Golds 16
London Broncos 20, Warrington Wolves 18
London Broncos 24, Salford City Reds 12
Warrington Wolves 20, Gloucester All Golds 12
Gloucester All Golds 4, London Broncos 48
Salford City Reds 16, Warrington Wolves 20
East Results
Hull FC Festival
Hull FC 22, Leeds Rhinos 22
Hull KR 10, Bradford Bulls 6
Hull KR 12, Leeds Rhinos 38
Bradford Bulls 14, Leeds Rhinos 36
Hull FC 12, Hull KR 18
Hull FC 18, Bradford Bulls 18
Wakefield Trinity Wildcats Festival
Huddersfield Giants 0. Wakefield Trinity Wildcats 22
Featherstone Rovers 22, Castleford Tigers 16
Huddersfield Giants 36, Castleford Tigers 24
Wakefield Trinity Wildcats 22, Featherstone Rovers 16
Huddersfield Giants 12, Featherstone Rovers 22
Wakefield Trinity Wildcats 30, Castleford Tigers 8
Tables:
West
| | | | | | | | | |
| --- | --- | --- | --- | --- | --- | --- | --- | --- |
|   | P | W | L | D | F | A | Diff | Pts |
| Wigan | 9 | 9 | 0 | 0 | 320 | 108 | 212 | 18 |
| London | 9 | 6 | 2 | 1 | 176 | 96 | 80 | 13 |
| Warrington | 9 | 6 | 3 | 0 | 218 | 138 | 80 | 12 |
| St Helens | 9 | 5 | 4 | 0 | 210 | 210 | 0 | 10 |
| Cumbria | 9 | 4 | 4 | 1 | 136 | 148 | -12 | 9 |
| Widnes | 9 | 2 | 7 | 0 | 114 | 244 | -130 | 4 |
| Salford | 9 | 1 | 7 | 1 | 162 | 234 | -72 | 3 |
| Uni of Gloucs | 9 | 1 | 7 | 1 | 96 | 254 | -158 | 3 |
East
| | | | | | | | | |
| --- | --- | --- | --- | --- | --- | --- | --- | --- |
|   | P | W | L | D | F | A | Diff | Pts |
| Leeds | 9 | 8 | 0 | 1 | 212 | 104 | 108 | 17 |
| Wakefield | 9 | 8 | 1 | 0 | 160 | 78 | 82 | 16 |
| Hull KR | 9 | 5 | 3 | 1 | 120 | 126 | -6 | 11 |
| Featherstone | 9 | 4 | 5 | 0 | 154 | 172 | -18 | 8 |
| Bradford | 9 | 3 | 5 | 1 | 122 | 134 | -12 | 7 |
| Hull FC | 9 | 2 | 4 | 3 | 122 | 156 | -34 | 7 |
| Huddersfield | 9 | 2 | 7 | 0 | 118 | 172 | -54 | 4 |
| Castleford | 9 | 1 | 8 | 0 | 116 | 182 | -66 | 2 |