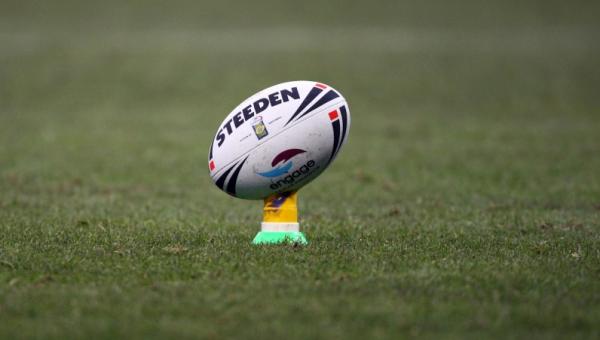 COACH Ian Talbot fielded his strongest side for a number of weeks on Friday evening and was rewarded with the type of performance that he always knew was in there as the Saints dominated Hull KR 48-10, writes Graham Henthorne.
Rovers were still in the game at the break trailing by just 8 points but a merciless defensive display in the second period saw the Saints nil the opposition and render them toothless in the process.
Having said all that, it was the visitors who took the lead in the sixth minute punishing some slack kick defence with a try in the left corner.
But the wakeup call bore fruit as the Saints pack led by Shaun Magennis got on top.
Scott Hale was the first to break the line but he chose to find Danny Yates on the inside when he probably should have powered over himself.
But minutes later a piece of brilliant insight from Dom Speakman 40 metres out saw the hooker pass down the blind side putting Jamie Foster away. He gave it out to Greg Wilde who tiptoed down the line to the full back before giving the return ball to Foster for the score.
Foster scored his second as some aggressive defence forced the knock on from the visitors, the centre picking it up to race away to the sticks unopposed.
In between Foster's brace Carl Forster got his first of the night bursting onto a nice ball from the returning Nathan Ashe.
Sloppy defence on the half hour gave Rovers' impressive left centre Chris Heil enough space to outpace the cover to touch down a grubber in the corner.
The second half was a different story. On the back of an 80% completion rate the Saints were unstoppable.
Joe Greenwood, with a point to prove after being relegated to the bench for the first time season, went on yet another long drive deep into the heart of the visitors. From the play the ball Danny Yates did exactly as Assistant Coach Steve Prescott urged him to do, he ran at the line then dummied his way in for a great score.
Magennis got his just rewards for a commanding 80 minute display as he took a neat inside pass rounding the full back to score and the game was over as a contest.
Ste Yates announced himself on the game with a big hit on his opposite number then combined with his centre partner Alex Trumper to keep the line intact.
Joe Greenwood relieved yet more of his angst with a bone shattering tackle to finally knock the stuffing out of Rovers.
The last quarter was all Saints. Dom Speakman was held up over the line after Forster and Swift had been held inches short.
But Swift got his revenge as he took another inside pass off Ashe before rounding the full back.
Greenwood got a deserved try as he blasted his way through a line that looked genuinely terrified to see him coming before Forster capped off a fine game with his second. Offloads from Magennis and Greenwood had got the Saints close but Speakman's miss pass direct from the play the ball put Forster through.
It's great what a bit of confidence can do. Ashe and Yates looked menacing every time they had the ball and Jamie Foster seemed to be getting back to his best. All of this can only happen of course if the team have some go forward and this evening they had it in spades as all 10 members of the forwards union played their part in a dominating display.
Match Summary:
St Helens:
Tries: Adam Swift, Jamie Foster 2, Danny Yates, Shaun Magennis, Carl Forster 2, Joe Greenwood.
Goals: Jamie Foster 8.
Hull KR:
Tries: Chris Heil, Aaron Ollett.
Goals: Matthew Beharrell.
Half Time: 18-10
Full Time: 48-10
Teams:
Saints:
1. Adam Swift; 5. Ste Yates, 4. Alex Trumper, 3. Jamie Foster, 2. Greg Wilde; 6. Nathan Ashe, 7. Danny Yates; 8. Shaun Magennis, 9. Dom Speakman, 10. Carl Forster, 11. Scott Hale, 12. Andrew Dixon, 13. Danny Jones.
Subs: 14. Marcus Baines, 16. Anthony Walker, 17. Joe Greenwood, 18. Jordan Hand.
Hull KR:
1. Louis Sheriff; 2. Jacob Blades, 4. Dave Scott, 3. Chris Heil, 5. James Beaumont; 6. Kristian Bell, 7. Matthew Beharrell; 8. Sam Jowsey, 9. Keal Carlile, 10. Lloyd Ofori, 11. Aaron Ollett, 12. Tyla Hepi, 13. Joe Gay.
Subs: 14. Jamie Deighton, 15. Luke Hardcastle, 16. Adam Sunman, 17. Callum Taylor.