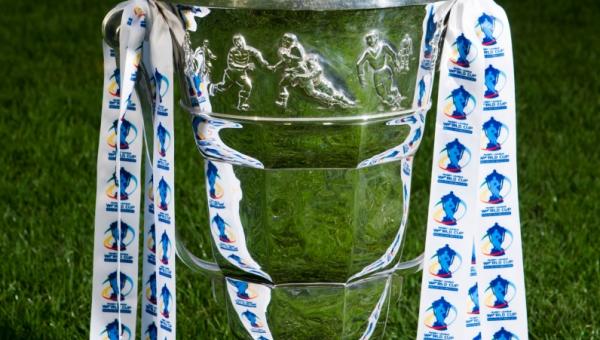 RUGBY League World Cup 2013 today announced the much anticipated plans for ticket sales at the tournament.
Tickets will go on general sale on Friday October 26 2012, exactly one year out from the opening ceremony at the Millennium Stadium in Cardiff.
Demand for information has been very high with enquiries about tickets a constant feature of RLWC2013's Facebook and Twitter pages.
Loyal Rugby League fans will be the first to be offered the chance to buy tickets for what is the next global sporting event in the UK after the London 2012 Olympics. Fans will be sent their annual renewal packs from Super League and Championship clubs over the next few weeks as usual, but this year they will also include unique RLWC2013 offers.
55% of all the tickets will be priced at £20 or less and there are deals for groups of friends and families wanting to come and sit together.
RLWC2013 General Manager Sally Bolton said: "We would genuinely urge people to buy their tickets early. We anticipate demand for the show piece events: the Opening Ceremony, semi-finals and the Rugby League World Cup Final will be really high if the interest shown in these events so far is an indicator. We're offering competitive pricing for these events with the entry level price at just £20. Across the tournament, the majority of our tickets are less than £20, with group games and the quarter-finals priced from £10 (or from £5 for concessions), which shows how focused we are on making this a world class but affordable event.
"We're sure that London 2012 will deliver on its promise to create a new generation of sports fans and we will be next event to offer them a truly exciting sport, full of international stars. This is the global sporting event of 2013, so we did expect fans to be desperate for ticket information. We think it is important that the first opportunity to guarantee a place goes to the Rugby League community but any fan of great sport should register at our website for the pre-sales period."
The special pre-sales period for tickets (which includes a free gift) starts on Monday October 8 2012, but fans can sign up now at www.rlwc2013.com