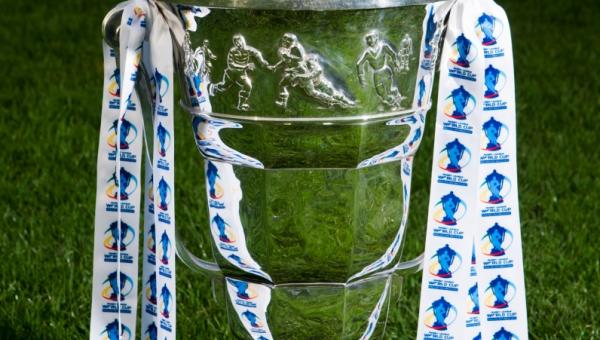 RUGBY League World Cup 2013 announced today that the venue for the Tonga v Scotland and Scotland v Italy matches will be Derwent Park, home of Workington Town RLFC, following a successful bid from Allerdale Borough Council and the club.
The matches were originally planned to be staged at the proposed Pow Beck Stadium in Whitehaven but it was not certain that the new stadium would be built in time.
Organisers received proposals for the replacement venue from both existing RLWC2013 venues and some new areas, however the favoured option was always to keep the games in West Cumbria, if possible.
The right for Allerdale to host the two games is predicated on the Borough Council, supported by Britain's Energy Coast, investing £450,000 to upgrade Derwent Park to RLWC2013 standards.
RLWC2013 Tournament Director Nigel Wood said: "We are delighted to announce that these two matches will be played at Derwent Park and that they will therefore be staying in West Cumbria. One of the stated values for RLWC2013 is passion for the game and we believe that is reflected by Rugby League fans across West Cumbria. So this is great news for those fans above all.
"We know that there will be a challenge for the Workington host consortium to prepare Derwent Park for the tournament. But we have been rigorous in our examination of the proposal from Allerdale Borough Council, Britain's Energy Coast and Workington Town and we strongly believe that their level of commitment and the £450,000 investment will make West Cumbria a great part of RLWC2013.
"It is also great news that Copeland Borough Council's hard work can still be utilised and that they will still be involved in RLWC2013 by hosting Scotland's training base at the Cumbria Sports Academy in Whitehaven.
"Scotland will play Tonga and Italy at Derwent Park in Group C and today's news will also allow us to release the match dates for the tournament in the next few days."