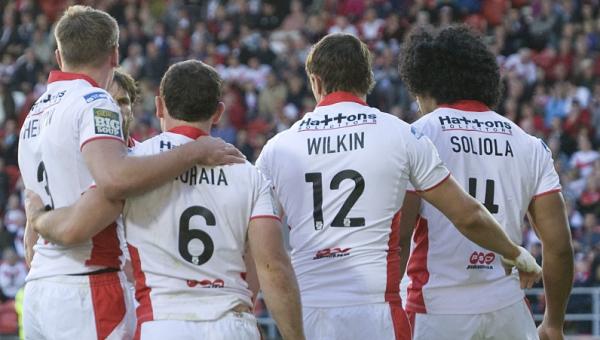 GET ready for another Monday Night Thriller!
It's time for another Big Brew Up with Saints, Typhoo and 102.4 Wish FM.
Saints take on Warrington on Monday August 6 in a massive Stobart Super League match – and there's a whole host of entertainment before the match to ramp up the atmosphere.
There will be the Parr Brass Band, the Seven Stars clog dancers, a pop up Lancashire museum and traditional dray and the Typhoo tea ladies collecting for the Sports for All charity.
Sports for All is a project formed by the English Federation of Disability Sport and Typhoo to help disabled people take part in sports.
To date the scheme has helped train more than 1,300 coaches across the UK, specifically to help and encourage disabled people to take part in sports.
This is particularly important this year with the 2012 Paralympics and Typhoo's Sports for All ambassador Martine Wright, who lost both her legs in London's 7/7 bombing, is taking part in this year's Olympics with the Team GB sitting volley ball team.
Other entertainment also includes stomping good choons from local heroes Chonkinfeckle.
The fun starts at 6pm with the kick off at 8pm, so make sure you get down early.
Saints U20s face their counterparts at 5.45pm.
To buy tickets for the game visit the Ticket Office at Langtree Park, call 01744 455 052 or log on here.