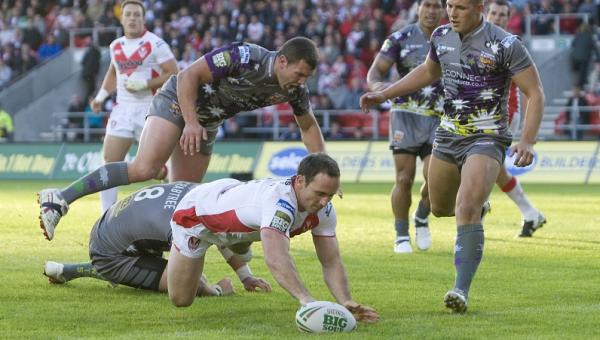 MIKE Rush says Monday's game is crucial if Saints have any ambitions of making the top two.
Although the match won't definitively decide the Stobart Super League table – as there are five games to go – it will have a bearing on the playoffs.
"We want to finish as high as we can and we challenged the players to do that," Rush said. "The top four is important as you get a second chance in the playoffs. Psychologically, if we win I'm not sure it makes much difference as in the playoffs we will either travel eight or ten miles to our local rivals or someone will come to us. But our mindset has to be to finish as high as we can and therefore it is vitally important.
"Both sides are evenly matched and head into the game on the back of good form. Warrington have been absolutely fantastic this season and it will be a tough game. It will be two top teams going up against each other in front of a large crowd. It will be great."
Saints are a couple of weeks away from having a fully fit squad to choose from but the good news is there are no injuries in the camp.
Ade Gardner and Gary Wheeler are nearly back at full fitness and are likely to play in Monday's curtain raiser at 5.45pm.
Saints take on Warrington on Monday August 6 and tickets are still available. You can buy from the Ticket Office at Langtree Park, by calling 01744 455 052 or by logging on here.