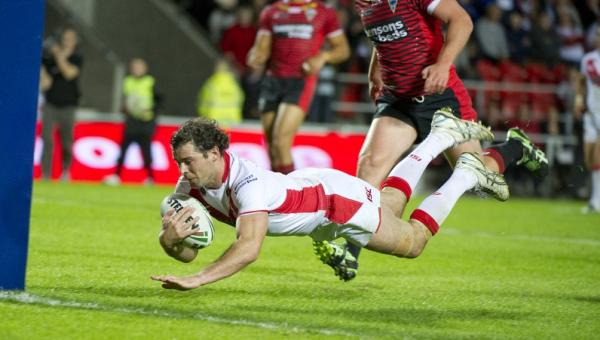 MIKE Rush said Saints lacked a little composure at key times during their loss to Warrington last night.
His side went down 22-12 at Langtree Park and ended a run of victories stretching back to May.
"I thought the effort was good and I couldn't fault the guys defensively at times," the Acting Head Coach said. "We dug in in the first half when we had no possession and we have to look at the reasons why we didn't have that.
"In the second half we gave away two penalties on the fourth tackle. We spoke about that after the Catalans game and said we can't do that against the good teams as you will get punished… and guess what, that happened tonight.
"They played the field position better all night with Mickey Higham, Lee Briers and Michael Monaghan all influential. They got good ball sets and looked threatening. We lacked composure and didn't get the repeat sets we should have.
"We didn't force drop outs and that is unlike us. Perhaps we worked too hard to score off a big play or a big pass; we should have built pressure and worked harder to win field position.
"It's out of our hands to finish second. We know if we win our games we will finish third so we know what we have to do. We still want to finish as high up the ladder as we can."