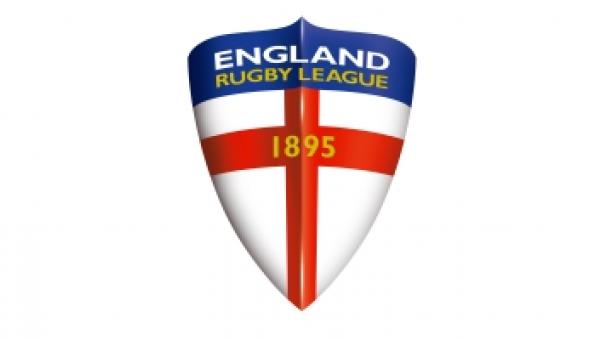 ENGLAND Academy have named their 17-man squad to line-up against the Australian Schoolboys when the teams meet in the second test at Wynnum-Manly on Saturday August 11.
The Academy fell to a disappointing 41-10 defeat in the first test between the sides in Canberra last week and coach Dave Elliott has made four personnel changes ahead of this weekend's clash which sees Greg Wilde, Mark Percival, James Duckworth and Liam Sutcliffe called into the squad.
"We've made a few changes to the squad," sad head coach Dave Elliott. "We've watched the dvd and identified a few areas that we want to attack on Saturday and or selection reflects that, but it's also a reflection of the great work the non-players have done to impress the coaching staff over the past week.
"One of the great things to come out from last week's result is how positive the players have been in camp and I'm very confident that these boys can get the win tomorrow.
"Ultimately we'll be judged on wins. It's fantastic to beat the Australians and we done it twice in 2010 which was fantastic and I think if we win tomorrow it will surpass that if we win.
"But there is a bigger picture to this tour as well which is to introduce these players to the touring environment and to experience the England pathway and better themselves, but it's important for me personally and also for the players that we get the win under our belts."

England Academy Squad to face Australian Schoolboys (Professional and community clubs in brackets)
1, Greg Wilde (St Helens, Golbourne Parkside)
2, James Saltonstall (Warrington Wolves, Siddal)
3, Luke Briscoe (Leeds Rhinos, Featherstone Lions)
4, Mark Percival (St Helens, Halton Hornets)
5, James Duckworth (Leeds Rhinos, Whinmoor Warriros)
6, Liam Sutcliffe (Leeds Rhinos, Hunslet Warriors)
7, George Williams (Wigan Warriors, Ince Rose Bridge)
8, Gavin Bennion (Warrington Wolves, Ryland Sharks)
9, James Cunningham (Hull FC, East Hull)
10, John Bateman (Bradford Bulls, Dudley Hill)
11, Jordan Baldwinson (Leeds Rhinos, Hunslet Warriors)
12, Connor Farrell (Wigan Warriors, Wigan St Pats)
13, Ben Currie (Warrington Wolves, Parkside Golbourn)
14, Dominic Speakman (St Helens, Halton Hornets)
15, Luke Thompson (St Helens, Pilkington Recs)
16, Josh Johnson (Huddersfield Giants, Saddleworth)
17, Liam McAvoy (Bradford Bulls, Broughton Red Rose)
The second test between the England Academy and the Australian Schoolboys at Wynnum-Manly kicks off at 6pm Aus / 9am UK and updates from the game will be available through the official England twitter account at @England_RL