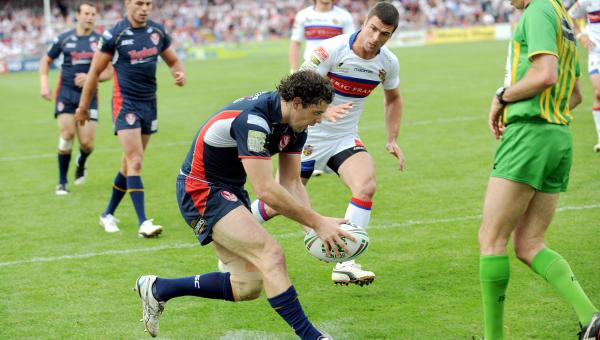 MIKE Rush said Wakefield simply out-enthused his side and deserved the points after their one-point loss on Sunday.
"It was a fair outcome in the end," the frustrated Acting Head Coach said before going into more detail on the performance.
"I didn't think we were great. Sometimes you can judge your team's enthusiasm and mental state on their kick chase and a good point to start is there. We get the ball in their in goal area and should be putting Ben Cockayne over the line… but 30 seconds later they are scoring in the far corner.
"Then Francis Meli is caught by a good chase and pinned in goal and three sets later they score a try. That was the difference today, those little things and Wakefield going out of their way to work that little bit harder than us."
He continued: "We may get players back next week, I don't know at this stage, but I am more bothered about what happened today. If we are relying on injured players to come back and win games then we are struggling as a club.
"With 12 mins to go we score to make it 32-32 and then we didn't cross the half way line again. But I'm going controversial here, he kills us. Every time we've had Thierry Alibert this year we've ended up in a game like that. It's gone tit for tat and lacks control for me.
"For instance, Lee Gaskell jumps for the ball, catches it and is knocked but we don't get a penalty, we have to drop out."
After the match Rush also mentioned Lance Hohaia's break and the inside pass to Jonny Lomax – only for Jonny to be ankle tapped before he touches the ball as well as the time it took for the ball to be played with Saints having the advantage.
"I appreciate I will get in trouble for that but every single time we have this fella he absolutely hammers the game. I'm not just saying he hammers us, I'm sure Richard Agar feels the same, but today he just killed us.
"Take nothing away from Wakefield, they were very good, have been on a good run of form and fully deserved the win because we weren't great, but I am sick of being involved with games where Thierry has games like that."