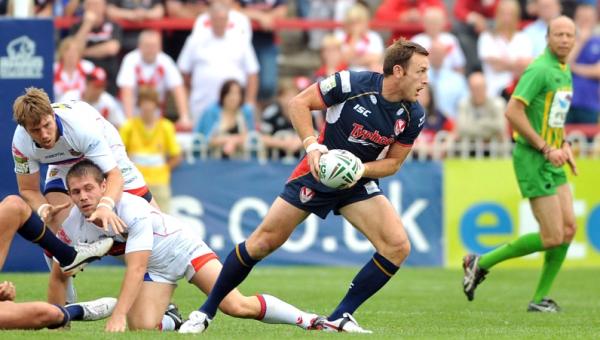 MIKE Rush is standing by his comments after the defeat to Wakefield on Sunday – but now wants to move on and focus on Castleford.
The Tigers come to Langtree Park on tomorrow (Friday) to take on Saints in a Stobart Super League Round 25 clash.
But despite their recent run of form Rush knows how dangerous they can be.
"We saw that when we played them on Easter Monday and the game was a real battle," he said. "They like to play an expansive brand of rugby league and have a very dangerous half-back combination.
"Historically, Saints v Castleford matches have been real spectacles and I'm expecting nothing less. They normally go down to the wire and whilst that isn't good for the health of coaches, it is great for the fans.
"We will make a few enforced changes – Josh Jones and Michael Shenton are both injured so won't play and Jon Wilkin isn't fit to return just yet.
"We need to get our performance right this week. We need to start bending our backs to get some whack back in our D because our defensive performance on Sunday wasn't good enough.
"We need to have good kick chase and match our opponent's enthusiasm like Wakefield did with us. Perhaps we took a few things for granted and thought someone else in the line would get us going. When we did that we relaxed a little and I have to deal with those issues."
Rush was unhappy with a number of things after the Wakefield game and made his feelings clear in the post-match press conference.
"I wasn't angry, it was borne out of frustration," he added. "I have been angry with players after performances – Magic for example – but this was a little different. I know we could have done a lot better, but it is hard when those decisions are out of my control and maybe that is something when you are an inexperienced coach you find harder. I know people say decisions like that happen – but we were on the end of a least three of them at the weekend.
"I have put my case to the RFL on the phone and have spoken to Stuart Cummings about the bits of the game that frustrated me. I told him a number of tries shouldn't have been tries and were only given because match officials' inability to spot what was going on around them. I appreciate how difficult it is for match officials but at the end of the day I also need to protect my club and say that on that occasion we were on the wrong end of some tough calls.
"At the business end of the season you can't afford to be on the wrong end of too many 50:50 decisions but three of their tries are not 50:50 decisions. Andy Raleigh is offside when they score, we get men taken out on their first try and Ben Cockayne knocks on before getting up to play it.
"Perhaps we need to have video referees at all games. I know some coaches spoke about that earlier in the season. We should have them at every game or not at all to get some consistency. I know cost is an issue and camera angles might be difficult but it needs investigating.
"Now I have to move on and focus on Friday. It hurt on Sunday as I felt we were on the wrong side of it time and time and time again. But we can't get away from the fact that our middle didn't bang their shoulder in enough. We can fix up certain things but there is not a lot you can do when players block your path or score from offside positions."
Tickets for Friday's match – sponsored by Oval Insurance Broking – are now on sale from the Ticket Office at Langtree Park, by calling 01744 455 052 or by logging on here.