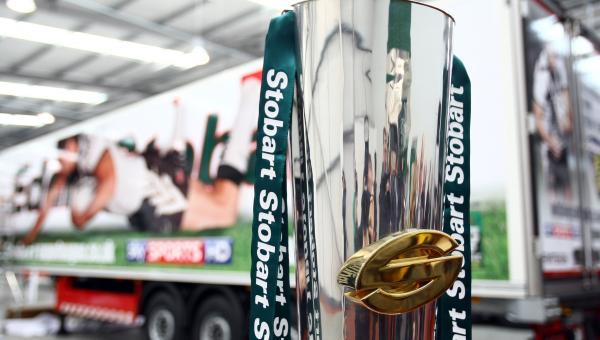 MIKE Rush is looking forward to facing Warrington this Saturday and wants a performance the town would be proud of – in front of a massive crowd.
Speaking after Wigan chose Leeds at Clubcall to send the Wolves on Langtree Park he is expecting another great match.
"It's no surprise the Warriors chose who they did, they had to take the lowest ranked team," he said. "With all due respect to Hull with about 20 minutes of their match left we knew we would be lining up to play Warrington.
"We worked really hard to get home advantage and now we need it to work for us. We need to produce a performance probably better than the last time we met. There is pressure on both teams and we will need to be at our best to win."
He continued: "Kids make dreams and people are talking about walking out at Old Trafford but I am a miserable realist! We have to win this week to think about Old Trafford. My only thoughts are going to Langtree Park on Saturday in front of a large crowd and making the town proud. Our fans need to turn out in their numbers as I know tickets are selling out fast."
Tickets are on sale for Saturday's game and Warrington are expected to snap up their initial allocation quickly.
With demand for tickets high from both clubs the advice is to buy yours soon.
You can buy at the Ticket Office at Langtree Park, by calling 01744 455 052, or logging on here.