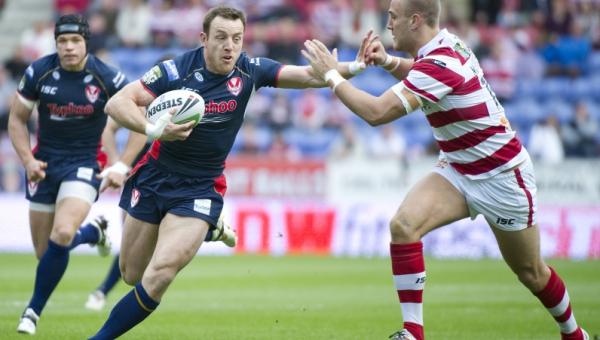 WHILST he was pipped for Man of Steel, James Roby has had another phenomenal year in the Red Vee.
He won Top Metre Maker at the recent Man of Steel Dinner, was named in the 2012 Stobart Super League Dream and was given the Players' Player of the Year award by his Saints teammates.
And when you look at his stats, it's no surprise why…
In the regular Super League season he bagged six tries and a goal, laid on 20 for his colleagues and made 966 tackles – 131 of them at marker.
With ball in hand his numbers are even more impressive.
In 845 carries he's clocked up 3971 metres – that's an average gain on 120 per match – busted 47 tackles and scooted from dummy half 756 times.
All in a day's work for the 2007 Man of Steel.
"To be nominated for the award was very special," he said. "I feel very privileged to be selected by my work colleagues to be part of that list.
"I just try to do what is asked of me, do my job, stay relaxed and try hard."