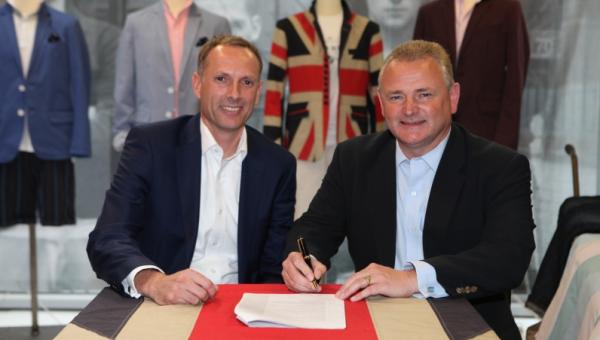 THE RFL and Super League (Europe) Ltd have agreed a three-year contract with Rhino that will see the Somerset-based contact and training equipment company become the official ball supplier for all club matches until the end of the 2015 season.
Rhino, who supplied the post protectors for Super League and RFL matches in 2012, have been the official supplier of training equipment to St Helens in recent years, as well as supplying teamwear to a number of Rugby League clubs.
RFL Commercial Director James Mercer said he was delighted to welcome Rhino to the sport's expanding stable of commercial partners.
"I would like to congratulate Rhino on winning what was a very competitive commercial process to become the official ball supplier to Super League and the Championships," said Mercer.
"Rhino are an established brand in rugby union and we look forward to working with them over the next three years as they look to replicate that success in Rugby League."
Rhino Chief Executive Reg Clark commented: "This is an important breakthrough for Rhino and follows on from us being appointed official ball supplier to the British and Irish Lions for the second successive tour and to the RaboDirect PRO12 competition.
"We are very excited about this partnership which gives us immediate contact and coverage of Rugby League clubs at all levels of the game – from community upwards."
Picture shows RFL Commercial Manager James Mercer and Rhino Rugby Chairman Andrew Moss signing the partnership agreement.