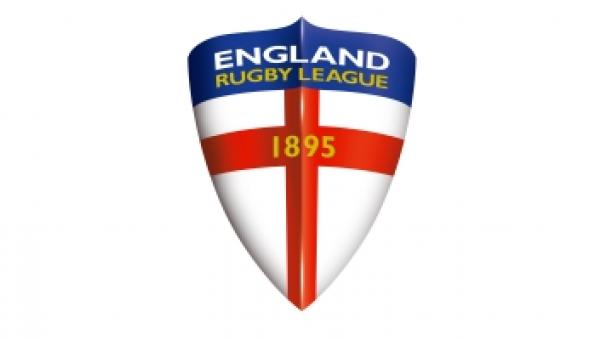 ENGLAND Knights coach Kieron Purtill is confident he can keep his 100 per cent record in charge of the side intact when the Knights travel to Belfast to face Ireland in their opening Alitalia European Cup game on Saturday October 20 (6.00pm).
Purtill has led the Knights to consecutive victories over France, Cumbria and Ireland since the team was inaugurated in 2011 and the current Huddersfield Giants assistant coach has been pleased with the squad's progression ahead of Saturday's contest.
"Things have been going really well so far and we've been building up nicely since first coming together," said Purtill. "Ireland had a great win last weekend and it's all set up well for the weekend.
"We beat Ireland comfortably earlier this season but I don't think that has a bearing this weekend. Their squad is very different from that match and they're building towards the World Cup now. They have some very good senior pros in their ranks who will certainly be a threat and we need to be on our game to compete.
"We need to be disciplined and make sure we play our game and continue the legacy that the previous players who have played for the Knights have left behind – which is to perform at the highest level and put yourself in Steve McNamara's shop window."
The opportunity to impress England coach McNamara has already paid off for several of the players who were involved with the Knights last season, with Lee Mossop, Richie Myler, Liam Farrell, Josh Charnley and Stefan Ratchford all making the step-up to the Elite Training Squad and Purtill believes that highlights the success of England's development pathway.
"The introduction of the Knights has helped the progression of players among the teams," he said. "There's been a great level of transition from Academy through to senior level and it's shown that if you play well for the Knights you can earn your place in the senior squad.
"Previously, players coming out of the Academy would go for several years without an international game we've changed that by creating the Knights and giving the best young English players as many opportunities to compete on the international stage as possible and it has been a success so far.
"Playing these types of games is massive for the player's development but outside of that, coming into the England camp, interacting with players from other clubs and knowing what it takes to be part of the England set-up is an important aspect of the Knights.
"We're educating our young players so that the transition to senior level is easier when that time comes and hopefully this group of players will be ready if Steve McNamara calls on them for the Rugby League World Cup 2013."
England begin their Alitalia European Cup campaign against Ireland in Belfast's Deramore Park on Saturday October 20 (6.00pm) before taking on Scotland at the Meggetland Stadium, Edinburgh, on Sunday October 28 (2.00pm).