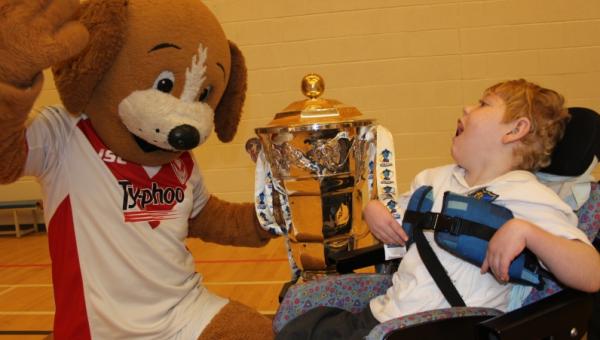 THE World Cup made a visit to St Helens this week and whilst it spent a day at Langtree Park, we also took it on the road to local schools.
Our stadium will host Australia v Fiji in November next year as part of the 2013 Tournament.
You can see a video of its trip here courtesy of Saints Community Development Foundation.