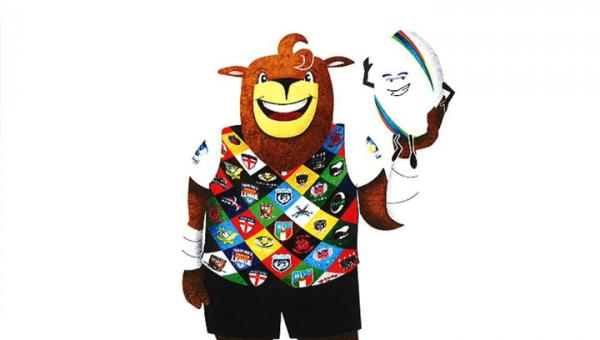 THREE lucky children nominated by Rugby League World Cup 2013 hosts have had a big say in the design of the brand new tournament mascots.
Finished designs of 'Grubber' and 'Steed,' were shown to the children for the first time at the England v France match in Hull last week.
Chosen from more than 1,000 entries from the UK and France the three winners were Emily Sixsmith, nominated by Hull; Luke James, nominated by Bolton and Sam Bithell nominated by Wigan. All three contributed elements to the overall design of the mascots.
The crowd at the Autumn International Series Final in Salford were introduced to the three young designers as they helped launch Grubber and Steed's images before they go into production ready for 2103.
Rugby League World Cup 2013 General Manager, Sally Bolton said: "To have young fans involved in the creation of our mascot was important for us. This was to make sure that we really had something that 6-12 year old fans could really engage with.
"Grubber and Steed will be a big part of RLWC2013 and will bring new young fans and families to the tournament and thereby also help with our legacy commitments."
Grubber is a large bear character. He has a cheeky Rugby League ball shaped side-kick called Steed. Grubber wears a shirt which has the logos of the 14 competing nations on and will be there cheering on every team during the tournament.
Grubber and Steed themselves will appear for the first time at a special event early in 2013.