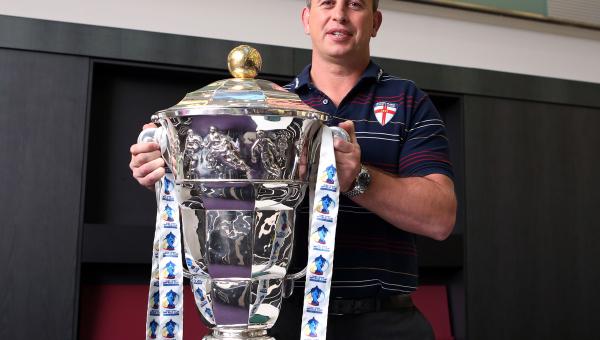 ENGLAND will hone their preparations for Rugby League World Cup 2013 with an International Origin Game against the Exiles at The Halliwell Jones Stadium, Warrington, on Friday June 14.
The showdown against the cream of Super League's southern hemisphere talent will be England's only competitive fixture this year before they face Australia in the opening fixture of RLWC2013 on October 26.
The International Origin matches have grown in stature and intensity since their inception in 2011 and England coach Steve McNamara believes this year's fixture will be the biggest yet.
"It's a massive game for England and every English player who aspires to being involved in our plans for the World Cup," said McNamara.
"International Origin offers us a great opportunity to continue the progress we have experienced as a group over the last few years and take an important step towards the World Cup.
"However, it's not just about the World Cup: this is very much a fixture we will be looking to win.
"There is always a lot of needle between the England and Exiles players ahead of the Origin game and I'm sure that between now and then we will see a massive hunger to be involved in this fixture from every player in Super League.
"We are delighted by the choice of venue: there's always a terrific atmosphere at The Halliwell Jones Stadium and the players all like playing there.
"It's going to be a big night for everybody and we're really looking forward to it."
The process of appointing a coach for the Exiles in 2013 is currently ongoing and details will be confirmed over the coming months.
Tickets for the 2013 International Origin Game at The Halliwell Jones Stadium, Warrington, will go on general sale from Monday February 25.