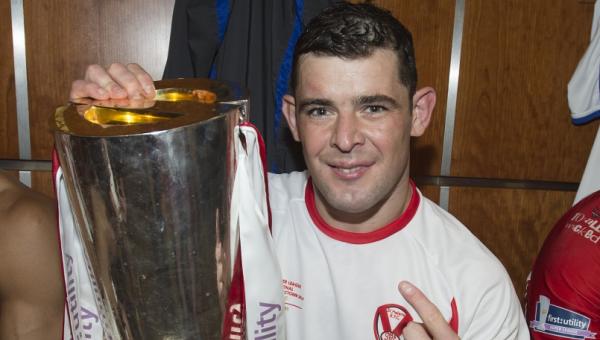 PAUL Wellens has spoken of his delight at former teammate Keiron Cunningham's appointment as Saints Head Coach.
Speaking from Australia where he is Assistant Coach with England as part of their Four Nations campaign, he reiterated his support for the club legend.
"I'm delighted for Keiron," Paul said. "A few years ago when he set out on the coaching path I thought it was inevitable he would be Head Coach at the club.
"With Nathan leaving it has probably come a year or two earlier than expected but Keiron is a fantastic bloke and I'm sure he will rise to the challenge as he did as a player.
"Aside from being a nice guy, he is a very knowledgeable coach and understands the club, the town and the culture.
"He has been at the forefront of creating that culture and it is exciting for the town and the squad that Keiron will be in charge to reaffirm the standards that have been built up over the years."
He continued: "As a player, Keiron was vocal but never one to shout, rant and rave. He would get point across and was a great leader. The came even before he was named captain.
"He commands the respect of everyone within the club and I'm sure the players are looking forward to working with him."
Paul has made 491 appearances for Saints and whilst he is clearly down the coaching pathway – as is evident with his current role in the England camp – he looks set to go round again.
"I've not penned a contract yet but it is ready and waiting for me when I return from England," he added. "I'm looking forward to the challenge ahead. It has been a fantastic 2014 and the challenge will become even greater next season.
"There is the World Club game with South Sydney and a title to defend too. It is something we are all looking forward to."
You can see a full video with Paul on England, Cunningham and the future by heading over to our Official Youtube Channel.