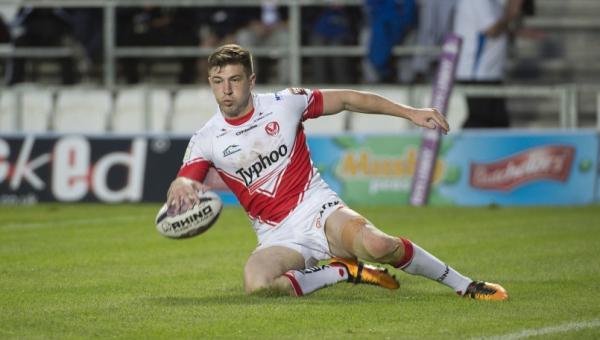 KEIRON Cunningham says the form of the Academy can only be a good thing for the club going forward.
The 19s are unbeaten so far this season whilst the 16s have only lost one game.
And, the Reserves are yet to suffer defeat too – with many of the club's Academy products featuring in Ian Talbot's line ups.
"We have always had good structures here at the club but when I first came on board I thought we had gone backwards slightly with what we were doing," he said. "So we started at the bottom up which you have to do. We have got good staff in place and always seem to pick up good kids.
"It was a case of if we could get them in the right systems, doing the right things then these are the future of the club. You have seen evidence of that with the ones that have come through this year.
"I came through this system as did many of the world class players who played here.
"The Reserves have been a blessing in disguise for us. You have seen the benefit of the reserves and how it takes the younger players to another level in their career.
"It is a good stepping stone and gets them ready for the first team. There are plenty more kids to come through too. If you don't see them this year then you will next year.
"The 19s are on a roll and there are plenty of kids who have a real influence for them not playing too. They keep finding a way. On Friday they finished the game with last season's under 16s pack. There is a lot of promise there and good things going forward for the club."
One player who came through Saints Academy system is Mark Percival – and he was part of the group that met with new England Head Coach Wayne Bennett recently.
"Kyle, Joe, Robes, Alex, Percy… they are all deserved call-ups," Keiron added. "The one thing now we need to do is make Mark Percival more durable so he can string more games together. He is certainly a future international if he keeps developing.
"There aren't many centres like him out there… there's Cudjoe and Watkins and then the next for me is Percy."
Saints don't have a game this week and that means the squad can rest up ahead of the trip to Wakefield a week Sunday.
Cunningham continued: "It has been a real hectic and tough month for us backing up from the Magic Weekend. It has been mentally challenging and if there is a silver lining from not being in the cup then it is being able to freshen up ahead of the next game.
"I'd like to think Luke Walsh would be back for that game but we will have to wait and see.
"We probably deserved something from at least two of the games we've played in recently. But we didn't and the pressure from that bred anxiety. You saw that in the first 20 minutes (against Hull KR) but as soon as we started doing things collectively then it worked.
"We stayed in the game and with around 60 minutes to go we kicked on. We did what we had to do and then got hold of the game by the scuff of the neck. You could see our confidence grow and we scored some entertaining tries.
"I am confident we can get into the top four. It is just as tough for those in the top four to stay in there too. I'd like to think we can now kick on. We know if we are consistent for 80 minutes then we are tough to play against. Hull KR needed that game on Friday as much as we did.
"It is ours to lose to make the top four. Teams around us will drop points and we have to play them too.
"We can only focus on what we can do."
Tickets for Saints remaining four games of the regular season are on sale.
You can buy from the Ticket Office at Langtree Park, by calling 01744 455 052 or online here.