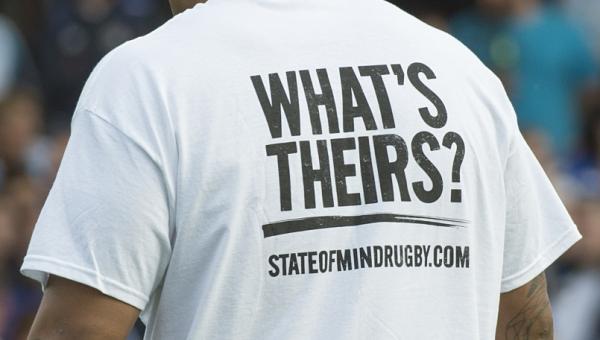 STATE of Mind's annual First Utility Super League State of Mind round of fixtures will take place on the weekend of July 7-10.
Round 21 will champion this year's State of Mind theme of dealing with change, and how it affects mental fitness.
A special launch event was held at the Halliwell Jones Stadium, Warrington recently to kick-off the campaign, which included several current and former players sharing their stories in a series of videos that will be released to coincide with the campaign.
As has been the case for the past five seasons, volunteers and mental health professionals will be on hand at every Super League fixture in the round to offer advice and provide information.
Co-founder, Dr. Phil Cooper, said: "We wanted to get an international flavour to the theme this year, because mental fitness is important for everyone wherever you live in the world. State of Mind is all about improving people's mental fitness and signposting people to where they can get help and support.
"The main focus is around change. A lot of rugby league players will find themselves in situations where they either have to change club, coming to the end of their career, moving from one side of the world to the other or to a different country, and all that change brings different pressures for different people.
"Players need to have their family support network around them, which is probably just as important as their squad mates.
"It's massively important that the RFL and Rugby League Cares are supportive in allowing us to have a round of fixtures. It's a great credit to the RFL because it's the only sport's governing body in Britain that themes a round of fixtures around mental fitness.
"The round give us a lot of exposure. It's a big part of our work. The State of Mind round is a massive opportunity to get those messages about how you can get help and support around the changes in your own life."
To coincide with this year's theme, a new State of Mind t-shirt has been designed by Luke McGeagh, as part of a competition run with fashion students at Liverpool John Moore's University.
Details on the activity surrounding the State of Mind round will be shared through official club channels in the coming weeks.
For more information, visit www.stateofmindsport.org