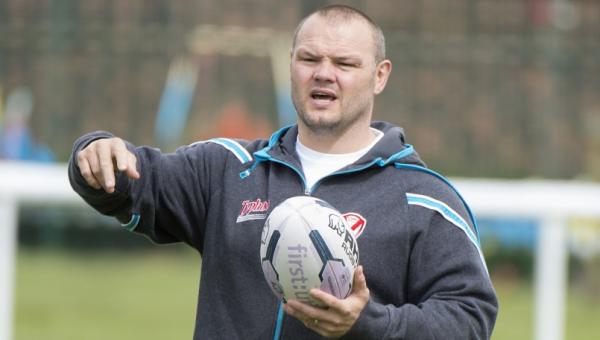 KEIRON Cunningham says Saints have been working hard as they prepare to face Wakefield on Sunday.
Following a blank weekend on the fixture calendar, the coaching team have been able to spend a lot more time with their squad.
And they hope this will give them the advantage heading into a crucial time of the season.
"We are better for the week off but the way we played in the last 50 minutes against Hull KR it would have been nice to roll into another side," he said. "It is certainly not an ideal situation, seeing other teams progress, but it gives us added motivation.
"They players have had a short break and we have trained them hard. We also have a long turnaround to get them ready for Sunday.
"Wakefield are a great attacking side and Chris Chester has done a good job. There is a feel good factor about the place and the players are going well for them.
"That came through at the weekend in the way they progressed to the semi-finals.
"Miller is continuing to mature and in Johnstone and Jowitt they have two good players. Wakefield have always had a knack of producing really good local outside backs. It will be a tough game but it always is up there.
"I like the environment there and how intimidating it is. A couple of the lads who played at Knowsley Road enjoy playing at Castleford and Wakefield, where the crowd is on top of you. There's a connection with the fans."
Luke Walsh could return for Sunday's fixture at Belle Vue but Cunningham says it is too early to rule him "in or out" at this stage.
And he's reiterated his views on making a 'short term signing' fix.
"Players don't come in for half a year; short term fixes in rugby league don't work," he added. "If we get someone in it has to be a player who can do well for the club in the long term or I could shoot myself in the foot.
"Our job is to keep on the heels of the top four. We need to keep on winning and picking up points. In the Super 8s everyone plays everyone and you don't know what will happen.
"We need to keep on building."
Tickets for Saints' next four fixtures are now on sale.
Call into the Ticket Office at Langtree Park or go online here to secure your spots for our away trips to Wakefield, Huddersfield and Wigan as well as our home tie with Widnes.