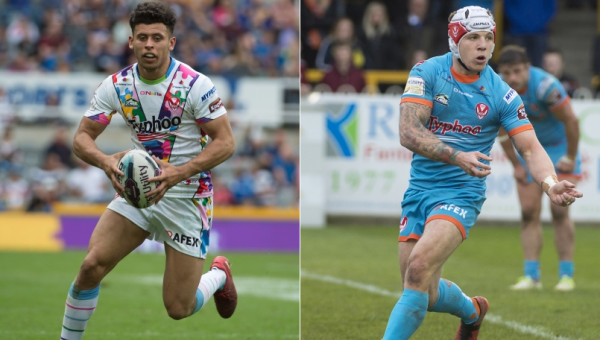 WITH the Euro Semi Finals being played over the next couple of days we caught up with the Welsh and French camps within the squad to find out where they see the trophy going.
It's fair to say there's been a bit of banter between the England, Wales and France supporters at Saints – the latter two enjoying the national side's defeat to Iceland!
But now focus is on Wales v Portugal tonight and France v Germany tomorrow.
"I think it'll go to penalties with Portugal and we'll win it," Calvin Wellington said. "The player of the tournament for me is Aaron Ramsey or Gareth Bale. If we get to the finals then we are winning it!"
Welsh teammate Regan Grace agreed: "Player of tournament is Bale for sure. I think we will beat Portugal 1-0 and then win a penalty shootout in finals. It came to me in a dream."
Theo Fages disagreed and said the Welsh boys needed to be "realistic."
"You wanted banter, there it is the two Welsh talking!" he said. "The semi-final will be harder than the final if we get through, but I think we'll win it.
"Player of the tournament is Dimitri Payet. If Ramsey is lucky to play in the final, he's got no chance!"
Wellington replied: "Who's Payet? Not a sniff Theo! Realistically Wales shouldn't be in the semis but you never know."
One thing all the lads agreed on, was England's demise – as Theo described.
"We have had a little bit of stick, but they are just wishing that England were as good as us. They were talking about playing France before they played Iceland. That didn't go too well!"
Should Wales and France progress to the final, we'll be catching up with the boys!