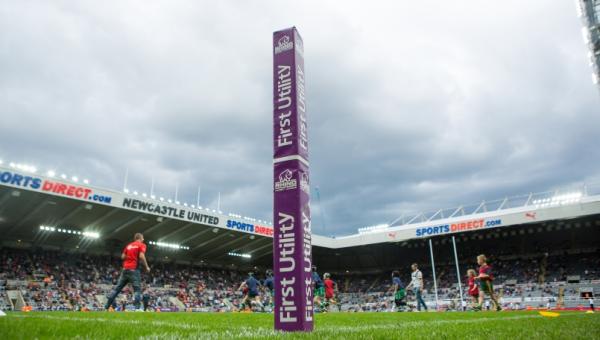 FIRST Utility Super League have today started the process of selecting a venue for the 2017 Dacia Magic Weekend.
A number of venues across the United Kingdom have already shown an interest in hosting the annual round of Rugby League fixtures, in which every Super League club plays in the same stadium over two days.
A record 68,276 people attended the 2016 event at St James' Park in Newcastle across both days and it is thought that competition to host the 2017 Dacia Magic Weekend will be fierce, with a recent independent study estimating that the event brought a direct economic impact to the city of £8m.
The study, commissioned by Super League and undertaken by Nielsen Company, Repucom, found that 44 per cent of those who attended the event in 2016 spent at least one night in a local hotel and that 75 per cent of all those who bought a ticket did so at least three months before the event began.
The 2016 Dacia Magic Weekend was held at St James' Park for the second year in a row and was widely regarded as one of the most successful of the 10 that have taken place since the unique concept started at the Millennium Stadium in Cardiff in 2007.
The opportunity to bid to host the 2017 event is open to any stadium across the country and a number of venues have already shown an interest in being part of the tender process.
Venues such as St James' Park in Newcastle and Four Nations venue Ricoh Arena in Coventry have already indicated an interest whilst stadiums which have held Rugby League games in the past, including the Etihad Stadium in Manchester, Principality Stadium in Cardiff, Ashton Gate in Bristol, Anfield Stadium in Liverpool, Murrayfield in Edinburgh and Queen Elizabeth Stadium in London have all been suggested as possible destinations for the 2017 event.