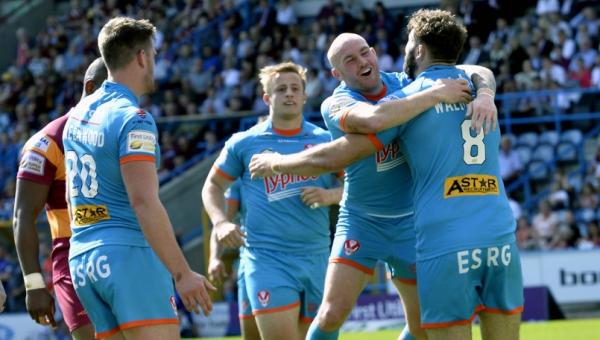 WE'RE inviting our 2016 Members to an exclusive Strength in Numbers event on Thursday July 28.
Our loyal fans will be able to meet the players and watch Ian Talbot's Reserves take on Warrington.
All free of charge!
From 4:30pm until around 6pm, 2016 Members can meet the players in the Typhoo Hall of Fame suite.
Fans do not need to arrive for 4:30pm as the players will be up in the suite for the duration.
Afterwards, there will be family friendly things to keep you entertained in the South East concourse, and the players will pop down to say hello too until around 7pm.
The Reserves game will kick off at 7:30pm with turnstiles for non-members opening at 7:15pm.
To access this event, simply pick up a ticket from The Ticket Office at Langtree Park.
It is open to 2016 Members only and you will not be able to gain entry to the Strength in Numbers event without one.
Entry to the Reserves game is free for Members whilst, for non-members it will be £3 for adults and £1 for kids.
Come and meet the first team squad and enjoy some great rugby league action at the Saints!