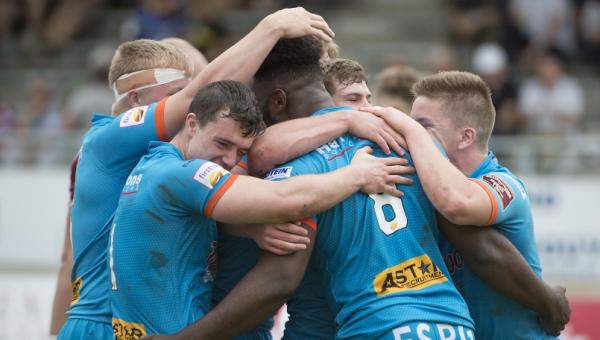 SAINTS 19s have secured top spot in the Academy Championship with three games remaining.
Derek Traynor's side have won 17 from 17 and now await their opponents in the playoffs.
"The under 19s have done extremely well to be unbeaten at this late stage of the season," he said. "They've played Leeds, Wigan and Catalan all away from home and come away with the spoils.
"Every player has played their part, especially as we have lost the likes of Danny Richardson, Matty Lees and Josh Eaves to long-term injuries. The lads have played a very good and entertaining brand of rugby with a very strong and determined defence.
"We are obviously very happy with the results and performances they have come up with this year, but our overall goal is to provide players for the first team.
"I believe we have some exceptional players who will go on and meet that target."