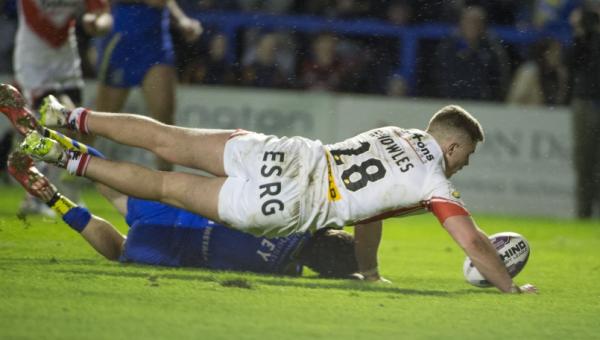 MORGAN Knowles has agreed a new three-year deal at the Saints.
The 19-year-old has had a breakthrough year in the Red V playing 18 times and crossing for three tries.
Signed from Barrow Island, he has been at the club since the age of 15 and has already made his debut for Wales.
"I'm really happy to stay at the club for the next three years," he said. "I have good mentors at the Saints not only in the coaching staff but amongst the players too.
"Keiron Cunningham has put his confidence in me and I have played a few games as a result this season.
"I spent my academy career travelling to St Helens from Cumbria each week to train and play; but all players make sacrifices to play and become a professional.
"I want to now establish myself as a regular first team player and continue to work hard and learn from those around me."
Morgan was handed his debut in 2015 after impressing on the club's Academy Tour of Australia and in the 19s – a competition he is still eligible for.
Cunningham added: "Morgan's transition from academy player to professional has been superb and is down to his dedication both on and off the field.
"I have followed his career from the age of 15 and a youngster he would travel from Cumbria to come and train with the Academy. That shows commitment from not only himself but his family.
"This contract rewards that hard work and what impresses me about Morgan is he isn't the finished article and wants to continue to learn and develop.
"He has deserved his chance in the first team this season and continues to be a vital part of the squad. I am excited about his future."