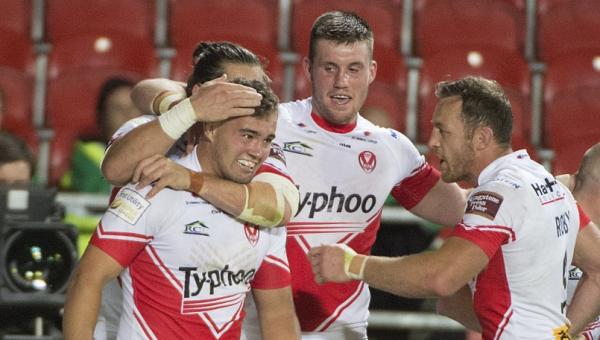 SAINTS head to the DW Stadium once again this Friday to take on Wigan for the second time in just four weeks.
Last time at the Warriors they recorded a superb 23-4 win – but Keiron Cunningham says that will count for nothing this time round.
"The last game has gone now, like the one earlier in the year, and this week will be as important as last week," he said. "We are both vying for points on the table to get a foothold in the top four. It is a big game for everyone and there will be fireworks like there is every time we play them.
"We can't look at the end goal and will be continuing to do what we have done. Like our last seven games, the focus is on each game and we will treat the latest one as the biggest of the season. The players have responded to that approach.
"We can't get caught with our eyes on the prize – we have to keep picking up points.
"The fans were brilliant at the weekend. They seem to be enjoying the ride at the moment and are having a big influence on what we do as a club and a team. They enjoyed the performance at Wigan and I'm sure they will turn up in their droves again."
Both Luke Walsh and Luke Thompson could be unavailable for Friday's game as they are both due at the judiciary this Wednesday.
Mark Percival also won't play because of a leg injury.
"We will have to get everything assessed but he won't figure for at least a couple of weeks," Cunningham added. "It isn't the result we hoped for; it's unfortunate, but we have to move on.
"Theo (Fages) isn't far off but the biggest hill for him will be getting back in the side like everyone else on the outside. We have a bunch of confident and willing players who are working exceptionally hard for each other.
"To change things, unforced, would be foolish for everyone involved.
"Luke Walsh was brilliant on Friday and one of the best players on the field. Jordan (Turner), Jon Wilkin and James Roby, that spine of the team, have been doing a good job for us. They have been taking responsibility and doing things well."
Tickets for Friday's game are on sale from the Ticket Office at Langtree Park, by calling 01744 455 052 or by logging on here.