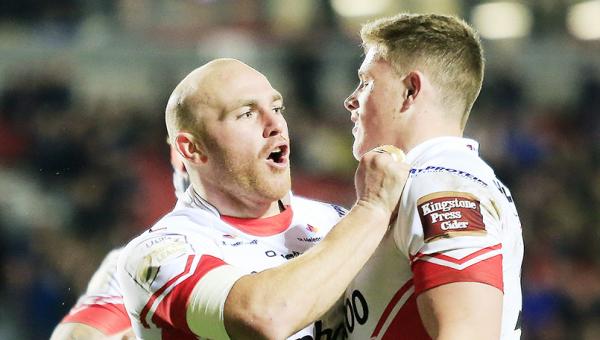 UPDATE: LUKE Walsh and Luke Thompson have each been banned for two matches and handed £300 fines for Grade C offences following Saints win over Catalans last Friday.
Walsh has been banned for a "Dangerous Throw – Throwing player into ground" on Lucas Albert in the 32nd minute.
Thompson's was cited for a "Shoulder Charge – Secondary Contact with the head of an attacking player".
That occurred in the 55th minute on Justin Horo.
Both players pleaded not guilty.
The club is yet to indicate whether it will appeal.