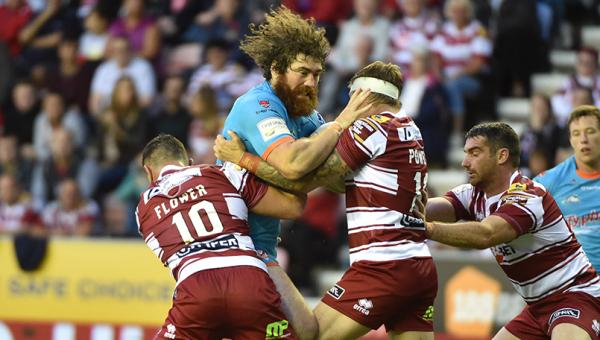 KEIRON Cunningham said Saints' unforced errors did them no favours in the derby loss to Wigan on Friday.
His side had their seven game run ended 25-0 by the Warriors.
"If you want to teach a kid how not to win a game of rugby league that was probably the best way of showing them how to do it," he said. "We were playing against a good side and we turned over 50% of the ball. I'm not talking about possession, I'm talking about completion. You just can't get a foothold in the game if you do that. Every time we did, we looked a little bit threatening, but the unforced errors didn't help.
"It's hard to be critical of the team because they've been fantastic. It's quite hard to stay on the crest of a wave for a long, long period and tonight we were probably a bit guilty of that.
"We had a fair bit of disruption early in the week and we probably chucked Theo (Fages) out there a week too soon. He has trained twice since he last played and that was tough on him. You could see he got gassed in the second half. It hurt our structures a bit but there isn't an excuse for the unforced errors.
"Wigan were guilty of that too in periods, but we were a little bit worse than they were."
He continued: "We fought hard for each other and it wasn't for lack of effor. That hasn't been an issue for the last couple of months. It just wasn't our night. Things didn't stick for us.
"We have said over the last few weeks that we weren't going to fall in love with ourselves and I wouldn't say we have done that. But I don't think you can look too deep into the loss.
"Yes, it was a loss against a good side on their own patch. We have had the toughest draw out of everyone in that top five with who we are playing. Our first four games are against the top four sides around us.
"We will have a weekend off and then play Hull FC. We are going to rest the boys up and then be ready to fire on that Friday night at Langtree. We have to kick start our season again."