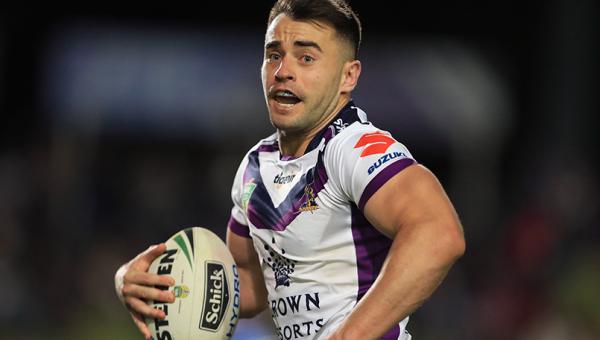 PACEY Melbourne Storm centre Ryan Morgan will join Saints next season.
The exciting 26-year-old former Parramatta Eel has put pen to paper on a three-year deal with the club.
He made his NRL debut for the Eels in 2011 and played 84 times for the club, scoring 29 tries in the process before his move to the Storm.
This year he has played seven times and bagged two tries.
He has quick feet, is elusive and will bring experience, firepower and pedigree to Saints young side.
Saints Chairman Eamonn McManus said: "Ryan is an important component in us strengthening the overall squad for next season and beyond. He's a genuine centre with size, pace and power, and he can also play wing. 
"At 26-years-old he is joining us at the peak of his powers. I'm sure he'll be a great addition to the squad and will be a favourite with both the fans and his team mates alike."
Ryan is 6 ft. 1 in and tips the scales at 95 kg.
He featured for the Eels Under 20's team in 2010 after progressing through the Greystanes club.
He said: "I'm really looking forward to coming over to St Helens. It has a great history and is a successful club and that is what excited me about the move.
"It was a tough decision to make, especially moving away from my family, but being part of a successful organisation and trying to build something in England made the choice easier.
"I spoke to a couple of former Super League players before deciding and they had nothing but good things to say about the club and the comp. Blake Green is here at Melbourne and he said he enjoyed the lifestyle and the footy – as did Willie Tonga too.
"Hearing that made the decision a lot easier."
He continued: "I'd like to think I pride myself on being the best I can in defence. If you build the tough stuff first, then the attack comes and you can let loose. I'm looking forward to showing the Saints fans what I can do.
"In the meantime, it's time to get my head down. We are in a good position at Melbourne and we want to gain momentum heading into the finals. The end goal is to win the premiership but we have games to go first.
"We want to go into the finals playing well and give it a good shot."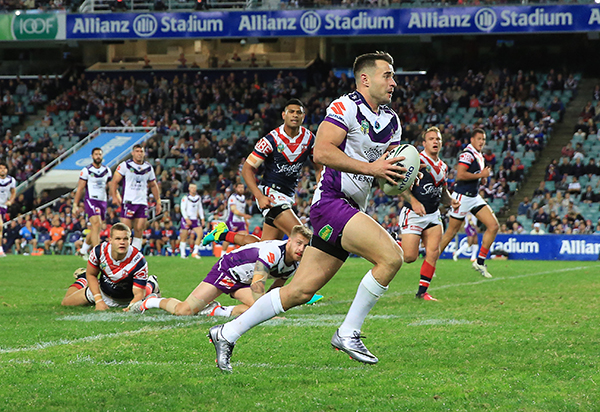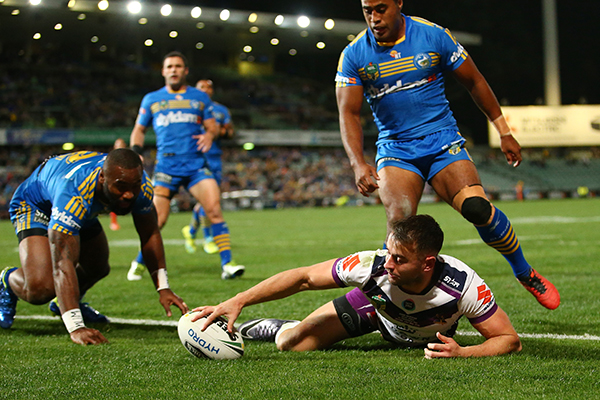 Pics courtesy of Grant Trouville/NRL