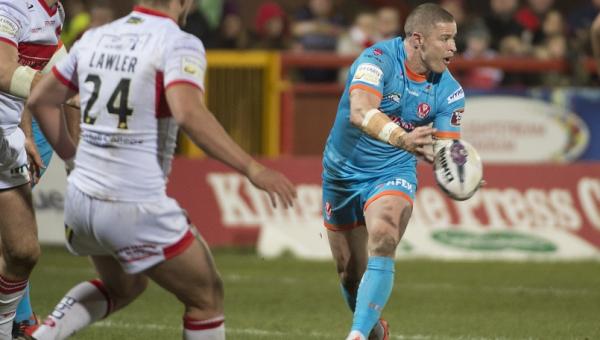 TRAVIS Burns will join the Wynnum Manly Seagulls next season.
Currently on loan at Leigh Centurions, the half back believes it is the right time to return home.
"It is the right time to move back home and take up a new challenge," he said. "My wife and kids have followed me around Australia and the UK for several years and now it's time to put them first.
"I'd like to thank the Saints fans for their fantastic support – alongside Mike Rush and Eamonn McManus who have supported me and my family.
"Nothing was too much trouble for them and for that I am most appreciative.
"Naturally, it is a shame it didn't work out at Saints but that is how rugby league goes sometimes and I am grateful for the opportunity.
"I'd like to wish the club all the best for the rest of this season and the future."
Travis moved to Saints on a three-year contract from Hull KR for the 2015 season.
He played 34 times for the club, scoring 72 points.
Saints CEO Mike Rush added: "We'd like to wish Travis all the best for the rest of 2016 with the Centurions and with the Seagulls in 2017.
"He was a dedicated professional whose experience proved vital to the younger members in our squad."
The Seagulls play in the Intrust Super Cup, a top level competition across Queensland.