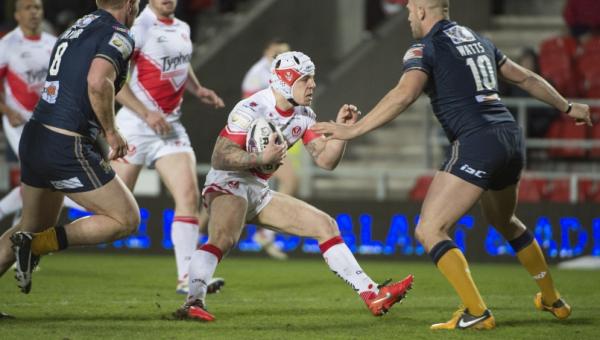 KEIRON Cunningham says Hull FC are currently the best team in the comp and he isn't expecting a Challenge Cup hangover when the two sides lock horns this Friday.
Lee Radford's side claimed this season's first piece of silverware with a thrilling 12-10 win over Warrington on Saturday.
"It was a really exciting Challenge Cup Final and I am really pleased for Radders (Lee Radford)," he said. "He went through it last year and has come through the side of it. He deserves the success as do all the Hull boys.
"People talk about a Cup hangover but we will be facing a tough side. They didn't rest players before the Cup final so they certainly won't be afterwards. They are the best side in the comp, have just won the Cup, and have ambitions of winning all three.
"We have played them three times this season and on two of those occasions we had a real chance of winning. We will be a different animal to the one they faced last time we played.
"We have had a break, freshened the boys up, got plenty of training in and we know what we are facing."
He continued: "They are a good team across the board. They have lots of international players, players who have played State of Origin and they are playing for each other. There are also very good kids there and local talent.
"I am really pleased for Danny Houghton – he deserves the credit he is getting – and players like that. They have been around those tough times and have come through them.
"They are in a good place at the minute and will be hungry for a little bit more.
"We'll just keep on fighting each week and once the game with Wakefield is over we will then see where we are at.
"Momentum is massive at this part of the season and is the biggest thing everyone is striving for. You can see how easy it is to gain and how easy it is to be lost. Two or three poor games can have you falling off the face of the earth.
"These are important games for us as we build into something."
Saints will be without Mark Percival as he continues to rehab his leg injury whilst Luke Walsh and Luke Thompson are suspended.
Tickets for the game remain on sale from the Ticket Office at Langtree Park, by calling 01744 455 052 or online here.