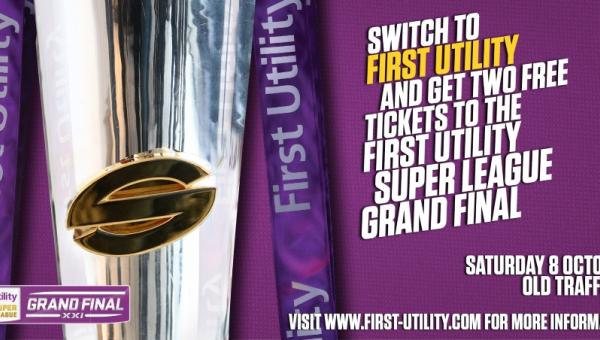 The RFL and First Utility have teamed up to be able to offer you two free tickets to the First Utility Super League Grand Final*
As well as getting 2 tickets, customers who switch to First Utility will also save an average of £334** on their energy bills, which can go a long way to paying for next year's season ticket.
To take advantage of this offer, visit https://www.first-utility.com and get a quote to see how much you could save. Once you've switched to First Utility send your email confirmation to [email protected] and you will be sent your two tickets.
*You cannot choose your own seats.
**Customers who registered at first-utility.com to one of our 1, 2, or 3 year fixed term and everyday tariffs between 01 January 2016 and 31 March 2016 saved an average of £334 per year.
***Terms and conditions apply