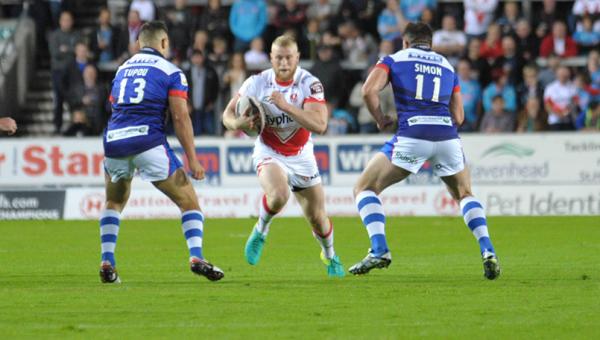 SEAN Long was pleased Saints came through their final match of the Super 8s unscathed as they prepare for a semi-final showdown with Warrington Wolves.
Shannon McDonnell scored three times in a comfortable 32-12 win over Wakefield.
"Full credit to the Wildcats, they came here and had a right dig at us," he said. "Performance wise for us we were certainly off and our completion wasn't great but if you would have given me the result before the game I would have taken it.
"The important thing is we came through unscathed and that is good going into the semi-final.
"Mark Percival came through his 40 minutes well too. He will be fine."
He continued: "I have been in this situation as a player; it's hard when there is kinda nothing to play for, it is hard to get up for those games.
"Sometimes you are waiting for other players instead of doing it yourself and it felt like one of those games. We had some good performances though – Morgan Knowles and Luke Thompson both did well.
"Now we look ahead to Warrington. It is always a tough game but we always raise our game there. It should be a good spectacle."
Tickets for Saints semi final at Warrington are on sale from the Ticket Office, by calling 01744 455 052 or online here.