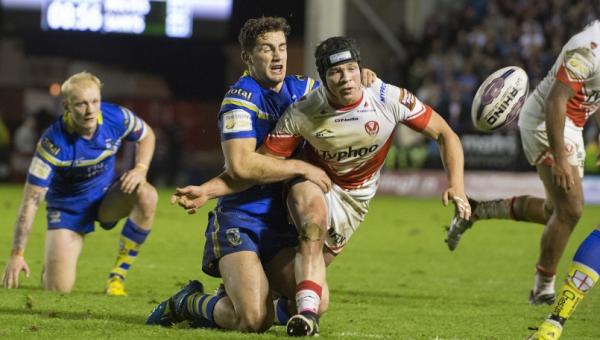 JONNY Lomax has been reflecting on his year and the way the season ended.
The full back made a welcome return to the line-up at the end of April, after more than a year on the sidelines, and played 18 matches.
"The season has probably gone better than I could have imagined," he said. "I am lucky enough to have a great support network in my family, girlfriend and friends. They believed in me; I put in the hard work and came through the other side.
"Obviously it is difficult the way the year ended. The sacrifice you make as a group, the hard work you put in isn't just down to 80 minutes. It is something you work for from November.
"That is something we now have to do again. We will enjoy each other's company and then start again.
"It is gutting, particularly as it is what we have been working for, but all the best to Warrington on Saturday.
"The calls… you win some and you lose some. There were other areas we should have been better in and reacted better. At the end of the day it was a good game and sometimes you don't get the bounce of the ball. But we feel as though there were some areas we could have solved that."
He continued: "If England came this year it would be great but this year hasn't been about anything like that, it has been more about getting on the field and enjoying my rugby.
"I'm unhappy with how the season turned out, but I am happy with where I am now. To run around on and off the field with a great set of lads… I am thankful. Playing games back to back too, that is good enough for me."
Memberships for 2017 are now on sale and offer great saving and benefits not only on matchday prices.
To find out more log on here.