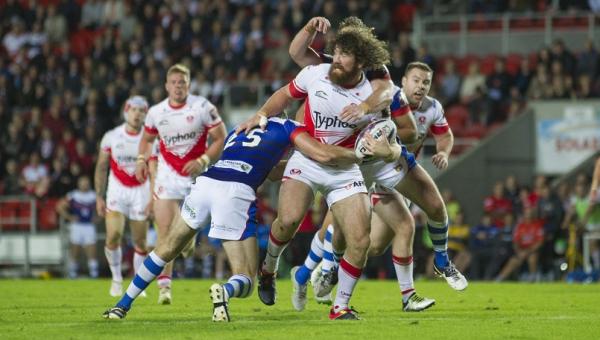 AS part of this year's Steve Prescott Man of Steel selection process, the players' votes were made public for the first time.
Danny Houghton secured the award following a ballot of 288 Super League players and beat Hull Captain Ellis, who finished in second place, by almost twice as many first choice votes 113 to 59.
Each Super League player votes for three players they feel deserves the award, with their first choice receiving 5 points, second choice receiving 3 points and third choice receiving 1 point.
Our Player of the Year Kyle Amor voted for Warrington's Ben Currie as his number one choice, Denny Solomona second and Gareth Ellis third.
12 of the 27 players polled in our squad voted for Houghton as their top pick.
Castleford's Mike McMeeken selected Louie McCarthy-Scarsbrook as his third choice whilst Gregory Mounis named Theo Fages as his top choice.
Kyle Amor was named second by Brett Delaney, third by Jimmy Keinhorst and first by Brad Singleton.
Wigan's Willie Isa selected James Roby as his Man of Steel.
You can see Saints, and the rest of the players' votes for Man of Steel, here.