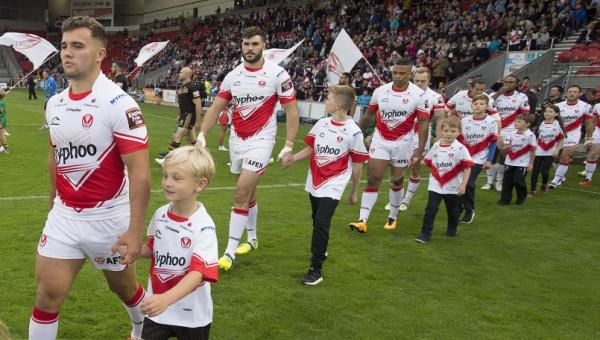 JUNIOR Memberships are the best way to get your mini Saint involved with the greatest game.
We have a fantastic reputation for investing in our young players and this extends to our junior fans!
Renewals are FROZEN in all stands and Membership starts from just £50 – that's as little as £3.33 per home game with a top 4 finish!
They also offer unbeatable value to gain access to all First Utility Super League regular home games, as well as up to 15 Saints away games.
That's up to 29 games in total for less than the cost of some computer games.
Early bird Memberships start from £61 too and like renewals, fans receive a whole host of exclusive benefits including 50 per off Magic tickets and the chance to win a trip to State of Origin in 2017.
Our Junior Members also have the chance to walk out with their heroes – our matchday mascots are selected from the Membership.
To find out more log on to www.mysaintsmembership.com or pop into the Ticket Office at Langtree Park.
You can also call 01744 455 052.
Remember, the renewal deadline for all Memberships is Monday October 31.