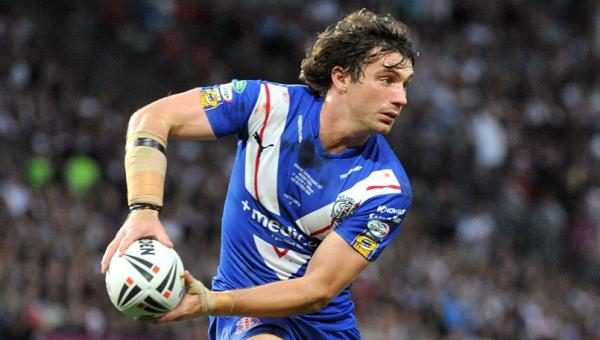 KEIRON Cunningham says Saints' signings so far demonstrate how experienced the squad will be next season.
Luke Douglas, Ryan Morgan and Matty Smith have all put pen to paper with the club, bringing more than 600 first grade games to the table.
It was something the head coach thought was lacking in 2016 – and it's an area he hopes to address further.
"We have brought people in who are experienced, composed under pressure and have a wealth of experience in big games," he said. "For the last two years we have nearly been there and this is the missing formula.
"We have probably been guilty of a lack of leadership and some of that comes down to recruitment. I will hold my hand up to that.
"Perhaps I got blinded by the back end of last year when we hit our straps after the semi-final cup loss. This year we got a true look at the squad when we had our dip and what people did under pressure.
"We knew what we had to do. Recruitment started in January but changed after our blip in mid-season.
"Luke Douglas is a great player. He has played lots of NRL games and is consistent. You only have to see how he played against teams in heated situations and how much he stood out. He gives you what you want and gives it consistently.
"Ryan Morgan is younger than Luke but has that experience. He has played in 100 NRL games. As good as Dom Peyroux has been when he is on the field, edges are so important to teams and the way Dom has played he is more suited to back row.
"Ryan is out and out class and is similar to Mark Percival. He also reminds me of Jamie Lyon in the way he moves the ball and his footwork.
"He has an eye for a try and if you give him half a break he is in. We will have genuine strike on both sides – and when you add in Adam Swift and Tom Makinson, and someone in the midfield to combine him with Theo Fages then you won't be far short.
"We also will have good back rowers on both sides, Joe Greenwood on the left and Louie (McCarthy-Scarsbrook) on the right. We have a good outside four on both sides and they are good defensive players too."
Cunningham also indicates that youth will play a vital role too in 2017.
"Morgan Knowles is probably a future captain of this club," he continued. "Ricky Bailey will be number two (full back) next season. He will play plenty of games and I have no issue throwing him in. If we hadn't had Shannon McDonnell this year then he would have played and lapped it up. Luke Thompson will get better as well.
"It is good to have so many Saints juniors running about, staying fit and healthy at this club. It gives all those kids in the Academy faith and hope.
"Theo will also get more game time. He was a long term signing for us. His contract was up at the end of this season originally and our plan was to get him for next year. But once he became available it was good for us to get him in.
"It was a blessing in disguise too as we lost players for long periods. He will be one of our number ones next year.
"I do believe that 2017 will see one of the strongest Saints sides we have had for a long period across the board. Because of the depth in the squad we will have a 1 to 17 that is hard to pick. There will be some disappointed good players but that is where we want to be."
Saints will report back for pre-season in early November, with those on international duty following in December.