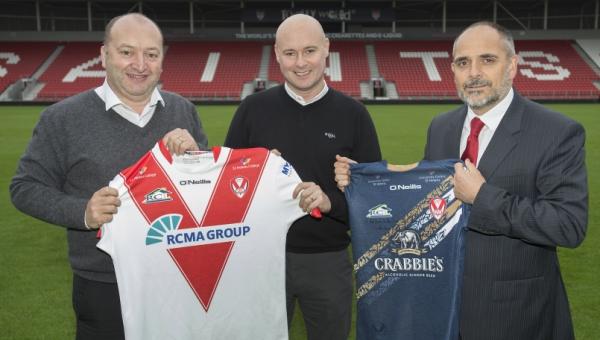 SAINTS are pleased to announce a new agreement with O'Neills Sportswear that will see its kit partnership extended for two years.
O'Neills have been the official kit supplier to the club for the past three seasons and the partnership has brought significant benefits to the Saints and its fans.
Merchandising Manager Steve Law commented: "I am delighted that the Club have chosen to extend the terms of our partnership with our Kit and Trainingwear supplier O'Neills.
"O'Neills have been a joy to work alongside over the last two seasons, with their local design team and back office staff so accessible and accommodating just minutes away. Nothing is too much trouble.
"In addition their British and European manufacturing bases allow them a flexibility to turn products round in weeks rather than Months, something that few other suppliers can match.
"Once again the Kits and trainingwear they have designed and supplied us for the 2017 Season have been technically strong and innovative in design, and they have been well received by our playing squad coaches and our loyal fans.
"I look forward to more of the same over the additional two years."
Neil Williams from O'Neills added: "O'Neills Sportswear are delighted to announce the extension of our kit partnership with St Helens R.F.C. for the next two years.
"St. Helens are very much a forward-thinking club with extremely high standards and it is our aim and intention, as official kit supplier, to continue offering new and innovative elite garments to the club which will not only offer high specification performance fabrics for the players and staff on match day, but also offer the St Helens loyal fans a wide range of top quality merchandise to wear whilst supporting their Club throughout the season.
"We very much look forward to build on what has already been a very positive relationship and would like to wish the club all the best for the new 2017 campaign."
Dave Hutchinson, Saints General Manager, commented: "Extending our partnership with O'Neills was a very easy decision to make. From the top of their organisation right the way down, O'Neills display a "can do" attitude and passion for our club, as I am sure they do for all clubs and sports they have an involvement in.
"The support from them is very much appreciated here at Saints, and we have exciting times ahead."
O'Neills Irish International Sports Co. Ltd. was founded in 1918 by Charles O'Neills as a manufacturer of Gaelic Footballs and it is now the largest Sportswear manufacturer in the British Isles as well as having manufacturing facilities in Dublin and Strabane.