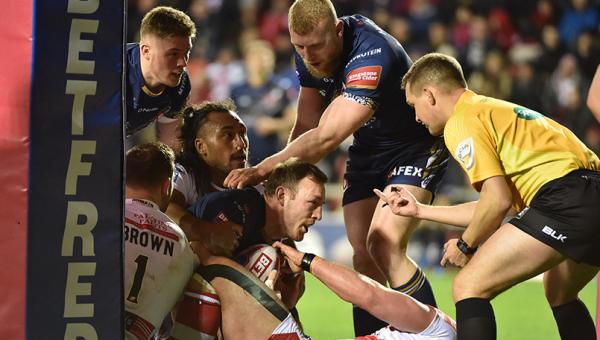 KEIRON Cunningham said Saints failed to make the start expected of them at Leigh Centurions on Friday.
The head coach pointed to a "lack of physicality" as the main reason they were outmuscled for an 18-0 deficit.
"It was frustrating and let's be honest the start was disappointing," he said. "We have had a good couple of weeks training so to start in that way was disappointing.
"We did a lot of talking in the lead up to the game, and in the dressing rooms, but there wasn't enough action.
"Our senior front rowers didn't go that well and that isn't good enough for this club.
"They came straight through us but you can take nothing away from Leigh. They carried the ball well. Rugby league is a simple game – it is a game of chicken on the advantage line but unfortunately we were the chickens today."
He continued: "We created enough chances and if we were clinical we could have won three games. Our centres must not believe our wingers can score tries, but it still all goes back to that start.
"If you come in one try less at half time then you go on and win the game. But we didn't and it is a very good learning curve for us.
"We have a lot to turn around for next Friday now.
"If we did what we did in the second half then we should have done it in the first. It is quite simple."